The Garmin VIRB 360 is a Waterproof 360° Camera That Shoots 5.7K
Garmin has unveiled the VIRB 360, a waterproof and dustproof camera that records both audio and video in 360 degrees, taking 15-megapixel spherical stills and video in 5.7K at 30fps. With a retail price of $800, it is not cheap, but the money buys you industry-leading resolution.


Bringing many of the features from the Ultra 30 action cam Garmin released last year, the new VIRB 360 is Garmin's first foray in to 360° video.
The camera bests most other 360° cameras by offering 5.7K video, and Garmin has also built-in 4 microphones to record 360° audio. The camera is water-resistant down to 30 feet (10 metres) for underwater 360° footage, with a battery life of up to 1 hour 5 minutes of continuous recording.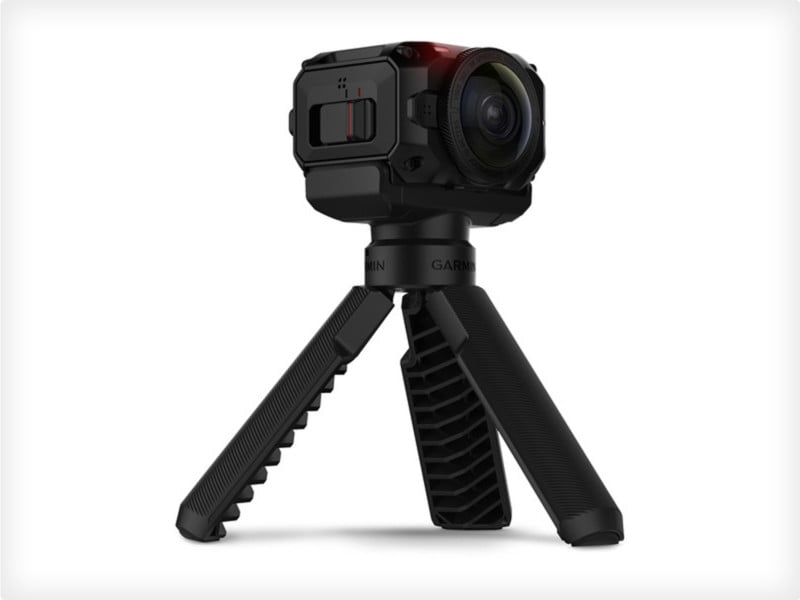 As with the Ultra 30, the VIRB 360 can be controlled with voice commands and can overlay data captured from the array of sensors packed in to the camera: GPS, accelerometer, barometer, gyroscope, and compass.
Videos up to 4K can be stitched in-camera, and when processed with the accompanying smart phone app, they can be stabilised using Garmin's 4K spherical stabilization.
The VIRB 360 will be available in June, giving it quite a head start on the GoPro Fusion, which does not yet have a confirmed release date. The Fusion shoots at 5.2K (lower than Garmin's camera), but there is not a lot more that we know about it yet, much less a price. At $800, the VIRB 360 is one of the most expensive 360 cameras available, but also appears to be one of the most capable.