Video: Football Player Falls On and Snaps Canon Telephoto Lens in Half on the Sideline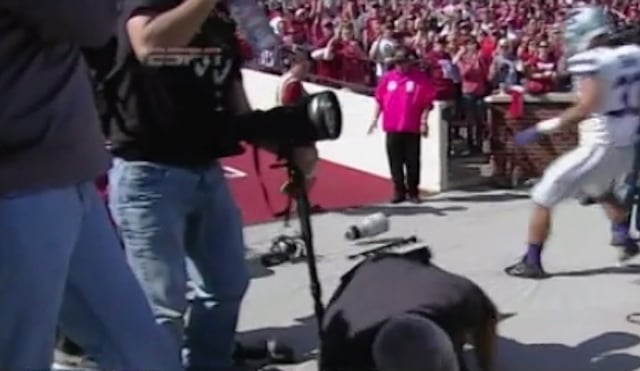 While diving for a catch at the back of end zone during today's game against Kansas State, Oklahoma wide receiver Sterling Shepard landed on something not-so-soft, but oh-so-very-expensive on the sideline: what looks to be a Canon 1DX attached to either a 400mm f/2.8L or a 500mm f/4L.
Shepard, we're happy to report, is okay. The lens… she's gone.
You can see the entire fall in this short Vine video by FanSide GIF, but be warned, this footage might disturb some viewers:
Depending on the lens in question, and whether or not the 1DX survived the abuse, the repair/replacement could range anywhere between $9,500 and $17,500… we hope the photographer has insurance.
(via Photography Bay)
---
Update: Turns out the photographer is Mike Simons from Tulsa World. He has come forward with photos of the aftermath and a response to critics.