A Social Media Cheat Sheet for 2017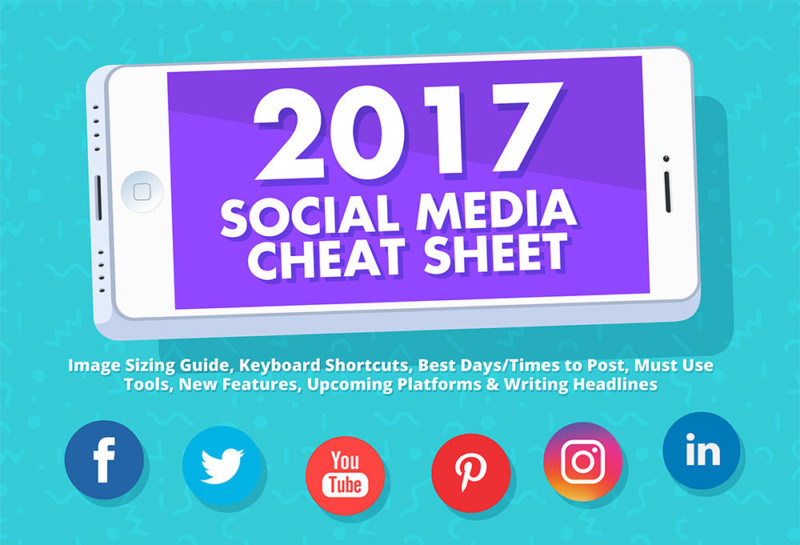 Want to win at social media in 2017? The folks over at On Blast Blog did some research on tips, tricks, and best practices, and they've created a helpful cheat sheet infographic with all kinds of helpful nuggets of wisdom.

In addition to an image sizing guide for best photo resolutions you should be uploading (we shared a dedicated infographic on that recently), this guide also contains sections for keyboard shortcuts, best times to post, tools you can look into using, new features that have been announced, tricks for writing headlines, and more.
If you use Facebook, Twitter, YouTube, Pinterest, Instagram, or LinkedIn for your photography or photo business, you might find the following infographic helpful:
You can also find and download this cheat sheet over at On Blast Blog.