Provocative Photos of Camera Gear Arranged to Look Like Weaponry
Arranging camera equipment to look like a gun is not a novel idea, but photographer Jason Siegel's art project Shoot Portraits, Not People takes this provocative idea to a new level by building all sorts of weaponry and combat materials using hand-picked pieces chosen from over 200 pounds of camera parts.
Each "weapon" was meticulously hand-crafted by Siegel and Denver-based metal sculptor Keith D'Angelo; together, they dug through 200lbs of old camera parts to find the right pieces, and then painstakingly arranged, customized, and built the final pieces.
Here's a behind the scenes look at how Siegel and D'Angelo created some of the "weapons" you'll see in the photographs below:
As you can probably already tell, this was much more than a photo project. Taking the picture—the actual act of setting up lighting and pressing the shutter—was the least of the work involved in this project. As a result, it allowed Siegel to stretch his creativity in new ways.
"When I'm taking photos, I'm mostly pressing buttons whether it's behind the camera or behind the computer," he writes in the artist statement. "This project has allowed me to go beyond my creative borders and create something that has no boundaries and yet is totally unique."
From gas masks, to claymore mines, to sniper rifles, here's a look at Siegel's creations.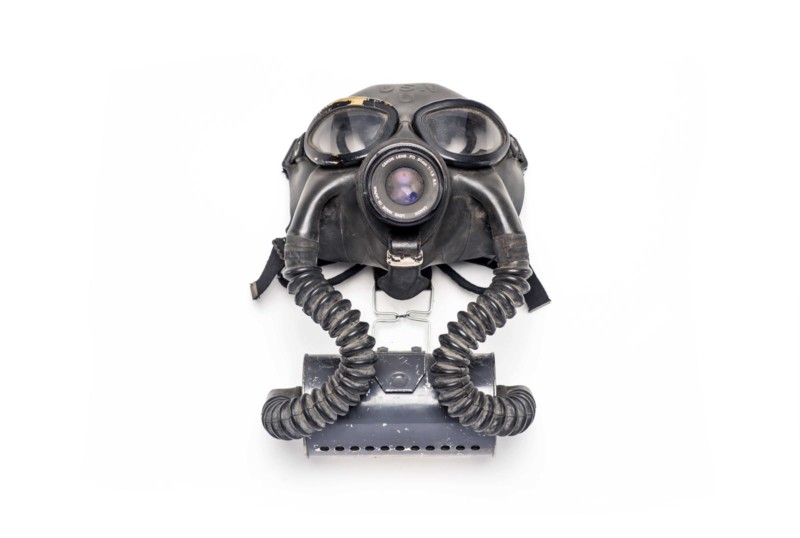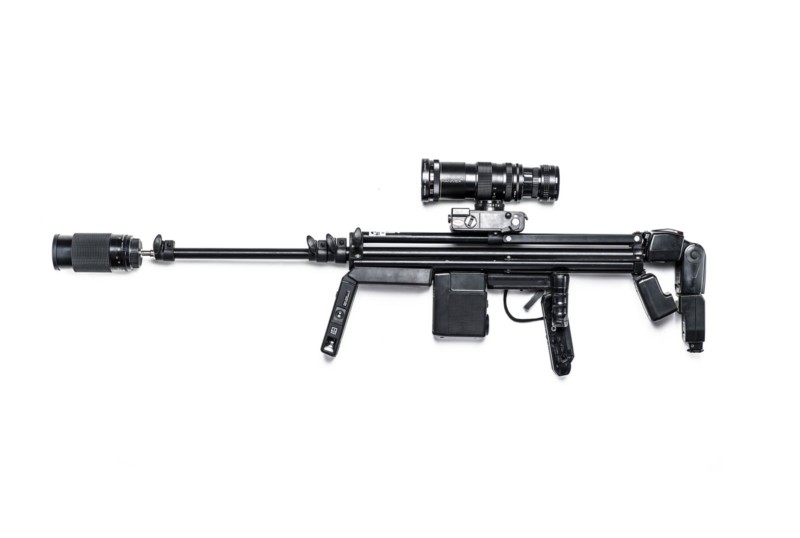 Shoot Portraits, Not People is now on display at The BLK MKT gallery in Aspen.
To see more of Siegel's work, head over to his website or give him a follow on Facebook, Instagram, and Twitter. And if you happen to be in Aspen, check out the show at BLK MKT and let us know what you think!
---
Image credits: All photographs by Jason Siegel and used with permission.