How To Do A 365 Photo Project Without Failing
I'm a photography addict…and happy to admit it! So how did this addiction take hold? Well, it's all down to something I've been doing every single day for the last eight years: a 365 project. And it still hasn't ended yet!

Note: This post was sponsored by Photoblog.com
It's been an exciting and enjoyable journey. I'm going to share ten tips I've discovered during this process which will help anyone start and maintain a successful 365 project of their own. But first, I'd like to tell you a little about my background and share some important insights from my personal 365 experience.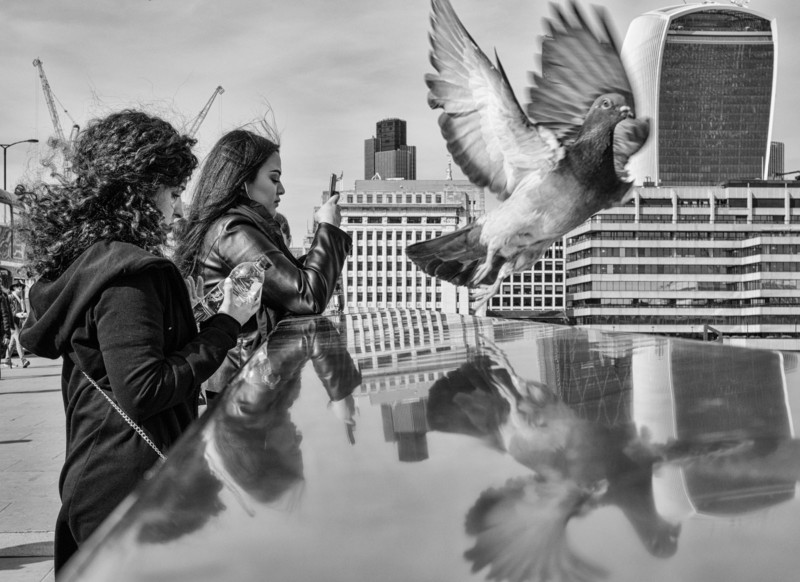 I'm a professional musician and spend a large proportion of my life traveling for my work. I've owned a camera since I was ten, but only got seriously into photography with the advent of digital. Once I got my first DSLR, in 2006, I was properly hooked. The instant feedback from the LCD made learning from mistakes much easier.
My 365 Project Came About By Accident Really…
I joined PhotoBlog in December 2007, mostly as somewhere to share my photos with others. At the time, I didn't have the technical skills to create a website of my own, so I did a Google search. Up popped the aptly named PhotoBlog.com.
As I started using the site I found PhotoBlog to be a vibrant community, as much as somewhere to post photos. It was wonderful to receive genuine feedback from my new friends there.
I posted photos spasmodically through that winter. By April, I was shooting something new most days. Although, at that point, the concept of a 365 project hadn't really entered my consciousness yet. The 8th of November in 2008 was the last day when I didn't shoot and post anything to my blog.
Without really considering it, I quietly slipped into the habit of 365 photo blogging.
Dealing With The Challenges Of 365 Blogging
One of the most challenging aspects of a 365 project is finding subjects and keeping motivated. My peripatetic working life means I have lots of opportunities to see and photograph new places. I'll often make a point of allowing more time than I need to get to a work engagement and plan somewhere interesting to visit en-route. This breaks my journey and allows me an opportunity to find my daily photo–a double bonus!
However, there are many times when I spend days either working on admin tasks at home or doing my other job with the National Trust. These spells are challenging because I don't have that never ending flow of new and exciting things to shoot.
Does that stop me? Of course not! Sometimes I'll head into work an hour early to look for something to photograph. This might involve a walk to explore a new area of the forest I work in. Or perhaps looking for a new angle on a very familiar scene.
I also keep my eyes open to what's around me. On countless occasions, I've happened upon a scene that interests me or something unusual that strikes me as photogenic. These are the times I'm grateful for my habit of always carrying a camera.
If I'm stuck working from home, I've been known to raid the garden, photograph our cat, or even rummage through the kitchen cupboards for unusual subjects. You'd be amazed what you can do with something as mundane as a cheese grater or a fork if you try hard enough! I've recently started experimenting with off camera flash and that has given me a whole new avenue to explore.
Aside from one-off photos, I also find it helpful to have personal projects to work on. These give me a longer term focus, with the ultimate aim of creating a photo book from my images.
For example, over the last two years, I've been gradually photographing all the churches in the square mile of the City of London (all 56 of them), many of them rebuilt after the Great Fire of London in 1666. I love telling their stories and I've relished the challenge of finding new angles on these beautiful pieces of architecture.
What I've Learned From The Last Eight Years
I started out with fairly low expectations. I didn't put pressure on myself to create pictures of a particular standard. My 365 project was and is used as a creative exercise to improve my skills. My professional music training, where it is expected that you will practice for several hours every day, meant I already knew practice was the way forward. Sometimes I had big early successes. Other occasions I posted some decidedly average images.
Looking back, I see a huge progression in my vision and technical skills. Pictures I deemed to be good in 2008 would often be deleted now. I've never been particularly good at drawing or painting, but I like to think my daily photography habit has awakened some dormant artistic skills. I look at the world around me in a different way now, especially the way the light falls on a subject and sculpts it.
My photo editing skills have also improved enormously. I can now instinctively use the tools in Lightroom to bring out the best in my photos. I've refined my ability to filter out the duff images from a shoot, whittling them down to a handful of the very best ones.
My recent visit to the zoo resulted in around 350 photos, just six of which made it as far as my photoblog. To make my selection and edit the photos took just an hour or so–something which would have taken me much longer back in 2008.
As my skills improved, I became more critical of my work. My goal now is to only share pictures I feel have artistic merit. However, this creates a lot of pressure to always be on top form. I've long since realized life sometimes gets in the way. If work is too overwhelming, I'm not averse to sharing a snap of what I've been doing that day or throw together a still life from something mundane I find around the house.
Ten Tips For Anyone Thinking About Starting A 365 Project
First of all, stop thinking and do it. Shooting every day has been so beneficial to my photography. I don't have to think about the controls on my cameras now. The muscle memory that comes from using a tool every day is instinctive.
Once you've decided to go for it, here are ten simple tips:
1. Find somewhere to share your photos. The comments you receive from others are a great motivation to continue. I chose PhotoBlog because there are plenty of other folks doing the same thing. I find the feedback on my personal photoblog and the forums to be much more genuine than sites like 500px, where people will usually just leave an impersonal reply like, "Great shot" for the sole purpose of getting you to follow them.
2. Always carry a camera with you. You can even use the camera on your mobile phone if you need to travel light. After all, it's not the type of camera that's important, but how you use it.
3. Don't expect every photo you post to be great art. There will be days when you find life intervenes, be it because of work or illness. Don't beat yourself up if you sometimes just share a quick snap. It's okay every once in awhile.
4. Don't allow yourself to make excuses to skip a day. If you have a regular office job, try to find photo opportunities during your commute or lunch break. Why not try a spot of street photography during your lunch hour?
5. Explore new genres, some of which may be outside your comfort zone. I'd never tried street photography before I began my 365 project and now I enjoy the challenge it presents me.
6. Remember, you don't need to spend hours every day on your 365 project. With practice, you'll begin to see potential subjects everywhere. It doesn't have to be a long, drawn-out process to take your photo each day. Sometimes a few minutes are all you need. Welcome those occasions when you happen upon a great photo and remember them on days when your inspiration is flagging.
7. Allow yourself a little freedom when posting images. I always try to post my photo on the day it was taken. However, if I've been on a big shoot I'll sometimes delay posting until I've had time to work through my images thoroughly. Rushing through lots of photos might mean you miss a real gem. Besides, sometimes sleep is more important than a self-imposed rule!
8. Set yourself some personal projects to shoot for. This could be a series of pictures of household objects shot in imaginative ways–great for those grey, rainy days when you don't want to go out. You could pick a scene in your hometown that you photograph regularly through the seasons.
You could also create a photo essay. Visit somewhere new, and tell its story through a series of photographs. In fact, that's another reason I chose a platform like PhotoBlog. The site design lends itself to storytelling and photo essays. I enjoy having the freedom to add text to my post or just let the photos do all the talking.
9. Use your 365 as an excuse to visit new places. You don't need to travel huge distances. For example, there could be a photogenic church you've never visited before in the next town.
10. Make a photo book at the end of the year. You'll see an improvement in your pictures and it's great to have something concrete to show family and friends.
Finally, and most importantly, have fun! You're doing this because you've chosen to, not because you have to. Yes, there will be days when it feels like so much effort to get your camera out, but think of the feeling of achievement you'll have when you do. Good luck!
P.S. As you know, January 1st is prime time to start a 365 project of your own. And in the spirit of the holiday season, PhotoBlog is offering free lifetime pro accounts to the first 150 new members who sign up using this exclusive code: PetaPixel365. Head over to www.PhotoBlog.com to sign up.
---
About the author: Helen Hooker is a musician and photographer based in the UK. Helen has been photo blogging every single day since November 2008 and has a particular passion for architectural and wildlife photography. You can see her website here and take in her incredible eight-year 365 project in its entirety here. Additionally, you can read more photography tips from Helen here. This article originally appeared on PhotoBlog.com/learn.