A Peek Inside Instagram's Fancy New Headquarters Inspired by the App
After almost six years and a nearly 1 billion dollar acquisition, Instagram HQ has finally relocated to a space that was designed to reflect the sensibility and soul of the photo sharing app itself.
If you had to describe the new headquarters in Menlo Park in one word, the right choice might be "clean." The design is extremely clean, with plenty of white, clean lines, and light wood accents. The only color you'll find outside of the three-story building's special "creation spaces" comes from the photos all over the walls and the office furniture.
This (minus the wood and furniture) should remind you of the redesigned app. When it was announced five months ago, Instagram made a big deal about getting "out of the way" of your photos with its clean, minimal, black and white design. Now, their calling the new space "a 3D version of the app."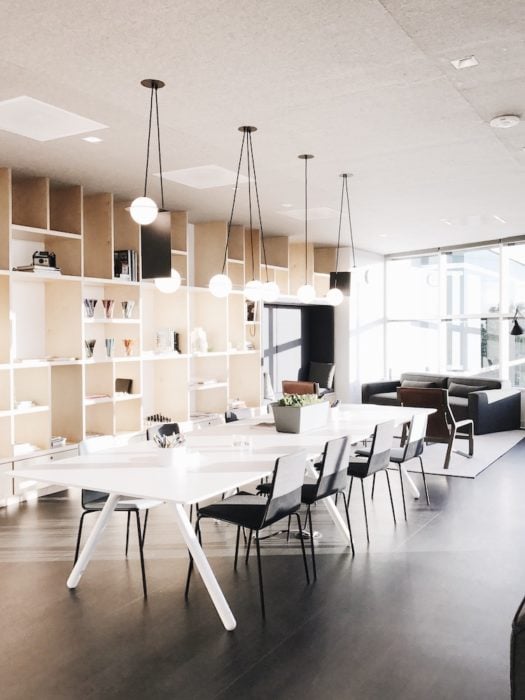 "Our brand and product design team, along with the community team, worked closely with our co-founders (and design firm Gensler) to bring Instagram's simple, crafted design aesthetic, team-oriented environment and vibrant, creative community to life in our space," says Instagram. "When we were looking at materials, color and finishes, we wanted them to be modern and reflective of our focus on craft, creativity and simplicity."
As you might expect, the new Instagram HQ features a lot of fun and creative spaces. From an in-house Blue Bottle Coffee shop (the hipster vibes are strong with this one), to a library, microkitchen, community art gallery, and a "Creation Space" complete with cinematic lighting developed with help from a Hollywood set designer.
It's a modern office worth drooling over. Here's a closer look:
---
Image credits: Header image by Christophe Wu, all photos courtesy of Instagram.