Mixing Paint and Flowers Underwater to Capture Ethereal Macro Photos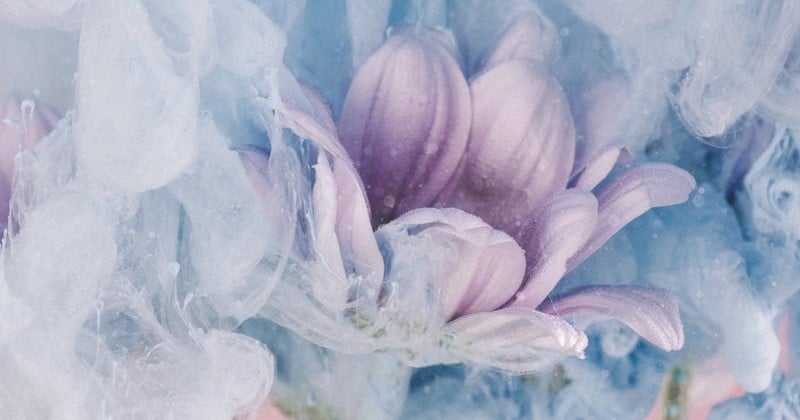 Photographer Neal Grundy knows how to mix multiple elements to create stunning abstract work, and his recent personal project titled simply Flowers and Paint is just that. By mixing two still life staples together, he creates something eerily beautiful.
Each of the 5 macro photographs in the series features a flower (or flowers) being engulfed in a cloud of flowing paint. The work reminds us of Alberto Seveso LEGO Ink Riders, only infinitely more calming given the subject matter.
Check out the full series below:
To see more of Neal's work, including his popular Serenity series of ethereal paint and water photos, head over to his website or give him a follow on Instagram and Behance.
---
Image credits: All photographs by Neal Grundy and used with permission.