Shooting Music Festival Musicians in a Pop-Up Photo Studio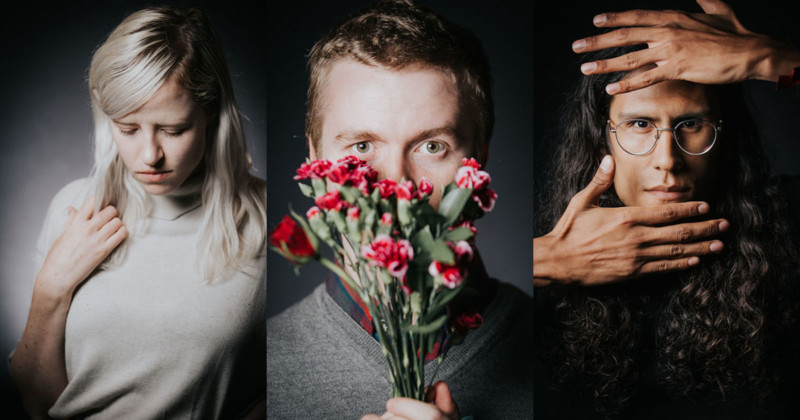 I've been shooting festivals for a number of years now. In the pit, backstage, on-stage, around the site… While all of that is great (like, really really good fun) I've had an idea knocking about for a while now.

The Idea
I've always wanted to create a pop-up photo studio to capture portraits of the acts playing. High-end, professional portraits all tied together by the fact that these artists came together, from all over the world, to one location, for one weekend, to make the festival completely unique.
While there are always small changes to the sites, for anyone who visits the same festival year-on-year it's the line-up that shapes the event. That roster of talent that brings those unforgettable shows, the secret sets and the "Oh my God did you see so-and-so on the main stage earlier?!?!" moments that are never to be recreated.
This year I was fortunate enough to team up with The Line of Best Fit and End of the Road festival to make this project a reality. End of the Road is set in the stunning Larmer Tree Gardens in Wiltshire, a site punctuated by paths lined with laurel hedges, Victorian architecture and peacocks that roam freely. It's quite something.
In-keeping with the festival's use of the natural layout of the gardens, I set up my studio in the Stag's Arbour – a 134 year old thatched folly conveniently located in the backstage area of the Garden Stage. I think I can confidently say it's the oldest thing I've ever turned into a studio.
Over the course of the weekend, with the help of tour managers, PRs, artist liaisons, the EOTR press team and TLOBF I managed to get as many people as possible through the doors of my studio to catalogue all those that made this weekend so special and so unique.
The Execution
Being a small space I knew I'd only really be able to shoot individuals, but I was cool with that. I like the idea that each images tells you something about that person, rather than it being a standard band shot. With only a couple of minutes to work with each subject it was a case of trying to quickly build a rapport, figure out the best way to shoot the subject, give them a few pointers and then guide the session in the direction that I thought would best represent who they are. I didn't want these to be snap-shots, I wanted them to be portraits.
And now the photographers' bit…
Knowing that I'd probably be setting up somewhere without any power I knew that I was going to have to run this job with speedlights. They also help eliminate any heath and safety risks when setting up in an English Heritage registered Garden of Historical Interest. I didn't want to be the guy setting fire to anything.
I also wanted something that was super easy to adjust given the on-the-fly nature of shooting so many different people over the weekend. This meant going simple was key. So, I set up a pretty standard two-light set up. One in a Westcott 26″ Rapid Box Octa (having a total love affair with this modifier) camera left for that lovely Rembrandt key light to give the portraits a slick, high-end almost high-art feel. Second was a little kicker for the background. This was just a second bare speedlight pointed up at my DynaSun collapsable 5′ x 6.5′ backdrop. And that's basically it.
A set up which gave the results I was looking for, was super quick to adjust on the fly and wasn't a pain a carry across a festival site.
The Results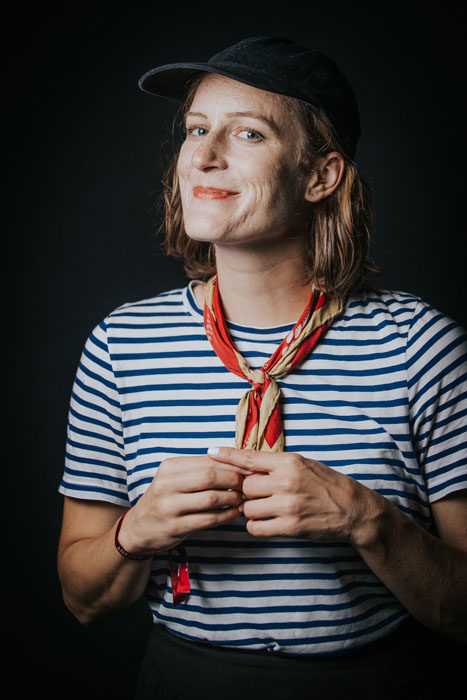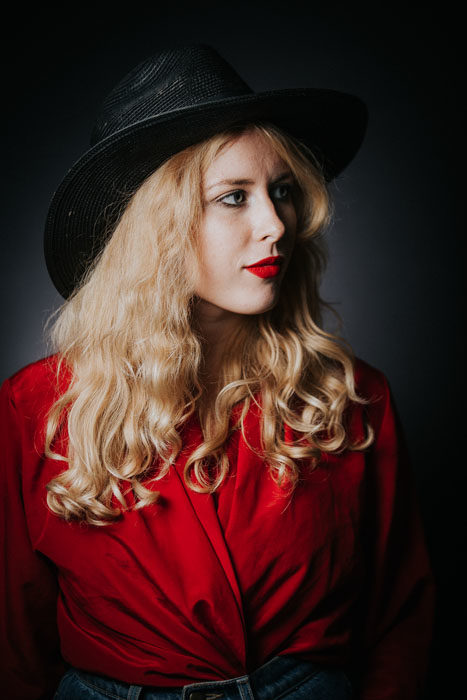 ---
About the author: Mathew Parri Thomas is a photographer based in the UK who specializes in music and portrait photography. You can find more of his work and connect with him on his website, Facebook, Twitter, and Instagram. This article was also published here.