Nikon 105mm f/1.4 vs Tamron 85mm f/1.8: RAW Photo Comparison
Photographer Taylor Jackson got his hands on one of the first Nikon 105mm f/1.4 ED lenses to hit Canada, and given the amount of hype this "world's first" lens has gotten, he was anxious to see if the lens could walk that talk.
The answer, in the end, is a distinct "sort of."
Over the course of his hands-on test, Jackson pitted the 105mm f/1.4 against his workhorse, the Nikon 85mm f/1.4G, and his budget lens, the Tamron 85mm f/1.8 VC. You can see the side-by-side shots (straight out of camera JPEGs):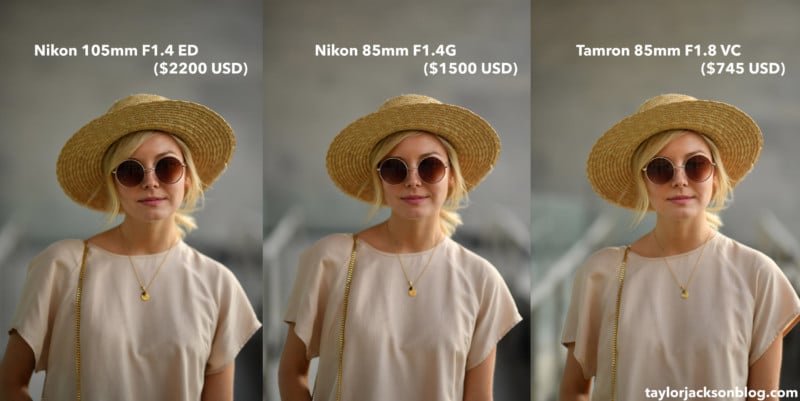 "This is a great lens. It is incredibly sharp, and gives fantastic bokeh," begins Jackson. "My issue with it is that it's really not that much better for my general use than the much less expensive (and lighter) Nikon 85mm F1.4, and the even less expensive Tamron(or Nikon) 85mm F1.8. I actually feel the Tamron gets the tones and colours better than the 105."
Doesn't inspire a lot of confidence, but maybe it's just Taylor's preference. Check out his full test up top and then download his unedited RAW files and compare for yourself. Do you think this lens is worth the extra cash?
---
Image credits: Photo comparison by Taylor Jackson and used with permission.