Close-Up Portraits of People With and Without Clothes On… Can You Tell?
As portrait projects go, Dylan Hamm's series Naked Faces is strange… and creative. He shot two passport-style headshots of 43 different strangers—one with, and one without any clothes on. Can you tell which is which, just by looking at the micro-expressions on his subjects' faces?
This guessing game—or, more profoundly put, this exploration of the nuance of facial expressions—is the whole point of Naked Faces. Sometimes the nude portrait is on the left, other times on the right, Dylan made a point of switching them at random so there really is no rhyme or reason.
The only thing you have to go off of is the expressions themselves: sometimes obvious, sometimes so similar you'd be hard-pressed to tell if it was actually a different portrait at all. Can you tell the difference?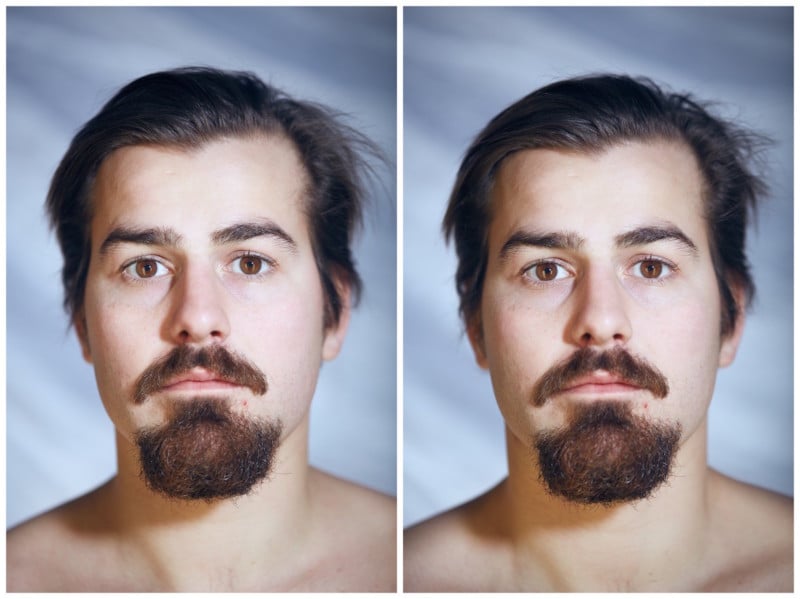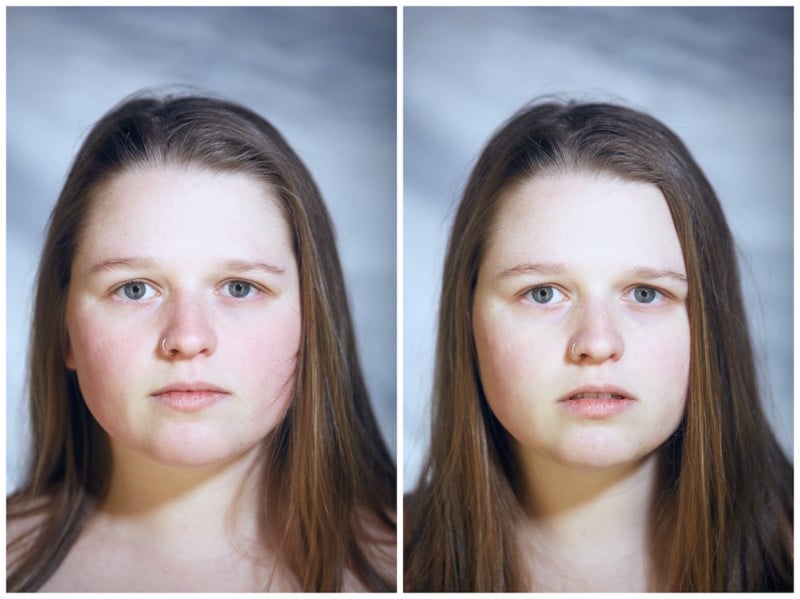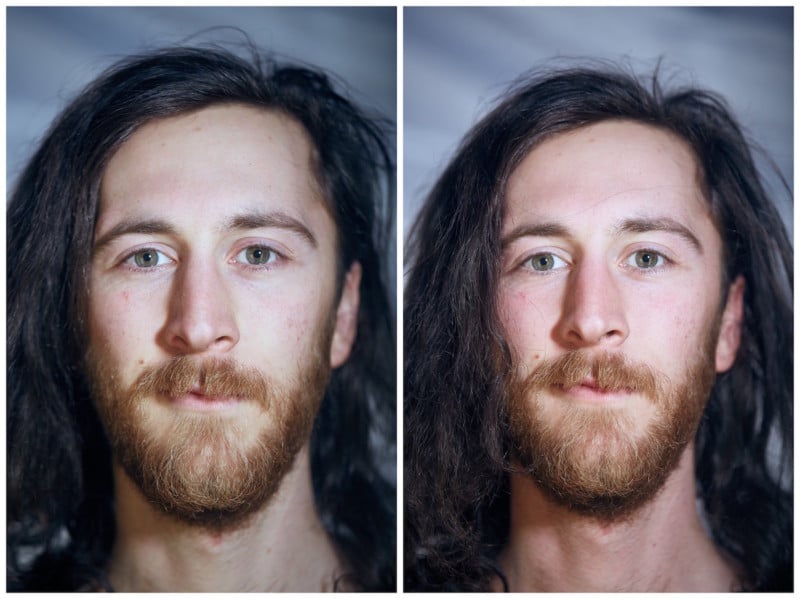 To see the full series, head over to Dylan's website by clicking here. And if you love his work and want to see more, you can also follow him on Instagram and Facebook.
(via Boom)
---
Image credits: All photographs by Dylan Hamm and used with permission.