The Crowd of Photographers at the Rio Olympics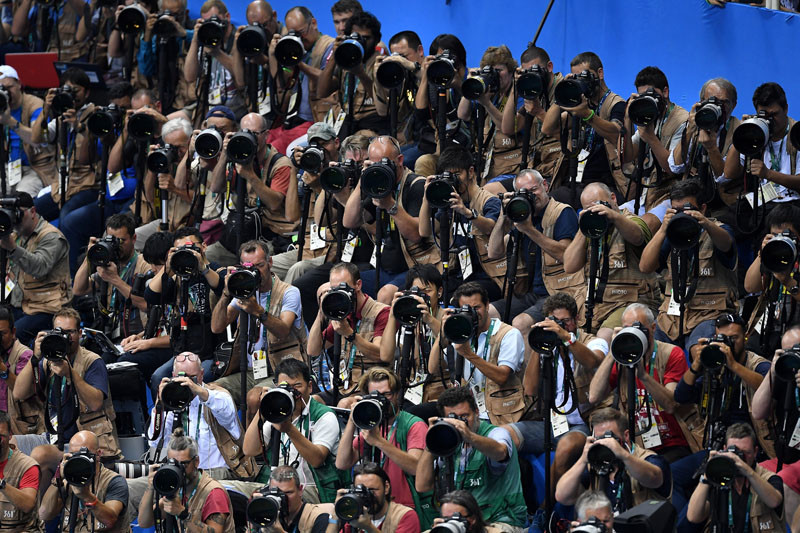 The photo above by Getty Images photographer Pascal Le Segretain shows a common scene at the Rio 2016 Olympics: a wall of press photographers competing to snap the most newsworthy and memorable shot of major events at the Games.

Segretain shot the photo during the swimming finals on Day 3. The same can be seen at the outdoor road races:
…and at track and field events: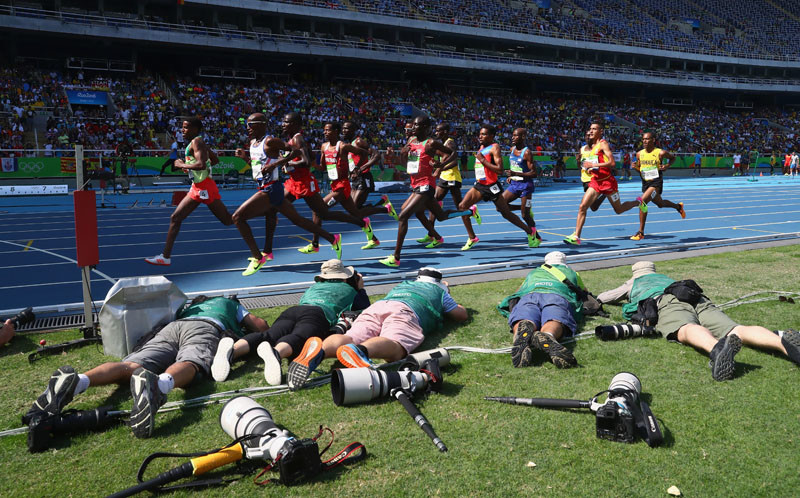 Getty Images, just one of many agencies covering the games, has a team of 120 people on the ground, including 40 specialist sports photographers (along with 20 photo editors and other technicians). The staff works 18 hour days during the Games to deliver up-to-date photos across the world.
"This is the most visual Olympic Games yet," Getty Images' Vice President of Sports Ken Mainardis tells PetaPixel. "All up, we are on course to shoot around 1.5 million photos – about an average of 83,000 images each day – over the 16 days of the event."
"Some of these, like Cameron Spencer's image of Usain Bolt smiling at the rest of the field during the 100 meters semifinals or Chad de Klos watching Michael Phelps mid-race, have taken the internet by storm and gone viral."
"The digital world demands we get these iconic images onto gettyimages.com at the quickest possible speeds and we have over 62 miles of fiber optic network cables enabling us to connect our photographer's cameras from the key photo positions inside all of the Olympic venues, directly back to our editors to get images from camera to customer in as little as 59 seconds," Mainardis says.
The Associated Press has 8 robots and dozens of remote cameras at the games. Getty Images also has 20 robotic camera rigs spread across 10 venues, including 2 special underwater robot cameras.
These games have also been our biggest undertaking using robotic cameras," says Mainardis. "These have really enabled our photographers to follow the action and control the focus, zoom and tilt of the camera."
Robotic camera rigs may be on the rise, but as you've probably seen if you're following the games, there's still no shortage of top press photographers covering the sports up close and in person.