Canon Patents EF 28-560mm f/2.8-5.6L USM, Another Crazy Superzoom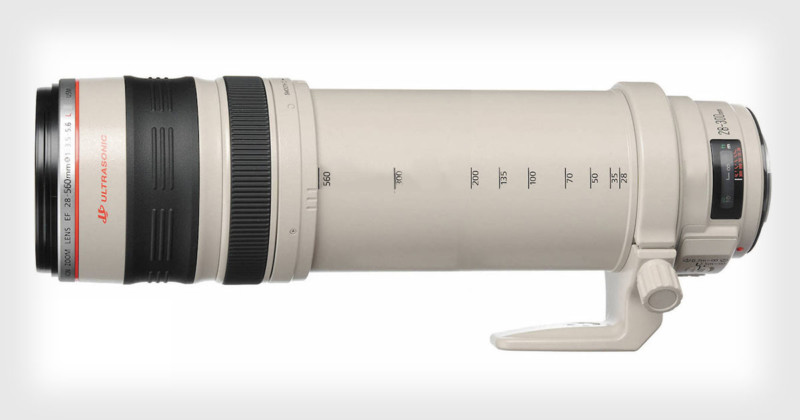 Canon's on a roll with these crazy patents, and while they may not amount to much in the end, an editor can dream can't he? They already made headlines with their insane 40-800mm f/4.5-5.6 patent, and now Canon has developed an optical formula for not one, but two EF 28-560mm f/2.8-5.6 lenses.
We shared the first 28-560mm patent back in May, but while you might think we're repeating ourselves, we're not. This fresh patent, spotted by Egami, is slightly different than the first: it doesn't have Image Stabilization.
The only difference between this 28-560 and the old patent is IS and the weight/dimension differences that come with leaving that out. And while we wouldn't hold our breath for either of these lenses, it's interesting that Canon went to the trouble of patenting not one, but two optically insane ideas.
It's worth noting that Canon Rumors is confident Canon is working on a replacement for the EF 28-300mm f/3.5-5.6L IS. While it may not extend the range of the lens by a full 260mm, we're hopeful they'll squeeze a bit more speed and reach out of that replacement when it arrives.