Hacking a 19th Century Lens Onto a Sony a7S
When beautiful vintage photographic technology meets state-of-the-art photo equipment, the results are almost always interesting. Case in point, check out this frankencamera created by graphic designer Arber Marra using his Sony a7S and a 19th century lens he found at a flea market.
Marra sent us a picture of his creation last week after he first hacked it together. "I've been passionated by traditional photography since always and I always tried to experiment in this field," he explained. This frankencamera, or "funny monster" as he called it in his email to us, is a result of that passion.
Here's a making of in Marra's own words, accompanied by photos of all the parts, separately and together:
"I found this lens in a flea market around tuscany. I fixed it inside a broken lens of my medium format camera. I was very lucky because it fits perfectly."
"The lens is linked to the camera through a bellows. This one comes from a broken enlarger. By cutting out a hole to the camera body cap it is possible to extract a ring that works as mount for the bellows. I glued them together."
"I screwed the lens inside a hole that I cut out on a rectangular piece of cardboard. I used binder clips tu fix lens and bellows together."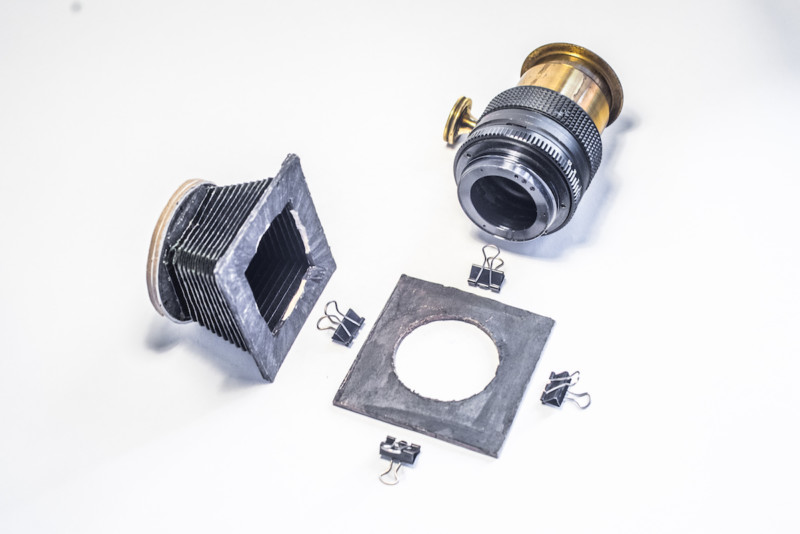 "The hole thing is supported by this home made system. It's made by wood strips and aluminium that allows to make tilt and shift movement."
"All together, the final setup looks like this:"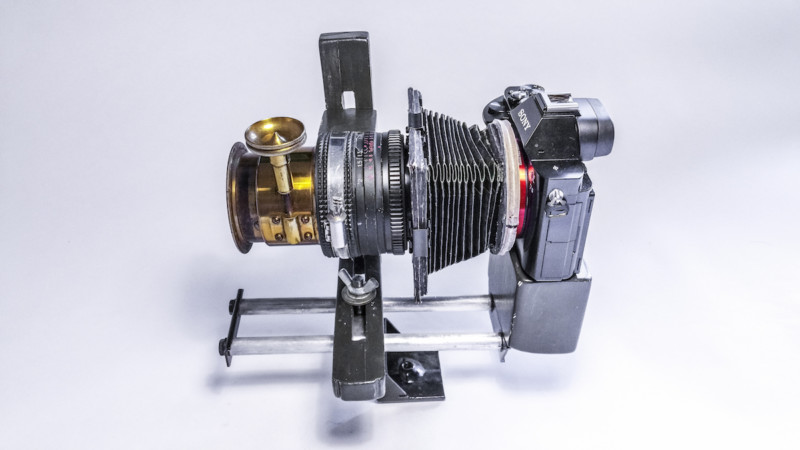 When Marra completed his creation, he took it for a spin; much to his delight, it works!
The resulting frankencamera provides a soft focus "dreamy" image that Marra is rather fond of. "It is not perfect, but this is not about perfection," he tells PetaPixel. "This is a time machine discovering lost feelings."
Here are some sample photos Mara was kind enough to provide: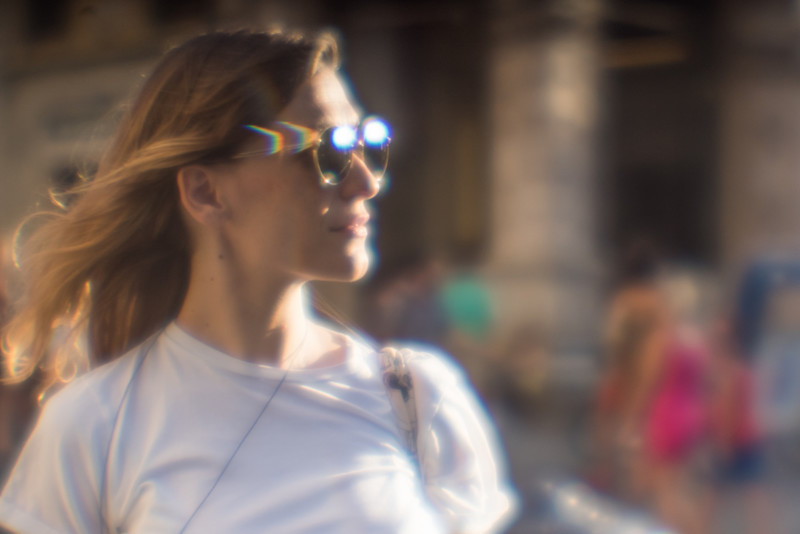 And here's a video captured with the "funny monster":
It won't be everybody's cup of tea, but some people will no doubt love the hacked together nature of the camera and/or dreamy quality of the resulting shots.
To see more photos by Arber or follow along as he creates more work with this strange contraption, check out his website and be sure to give the graphic designer, videographer, and photographer a follow on Instagram.