Fun Portraits of a Man and His Dog Doing the Same Things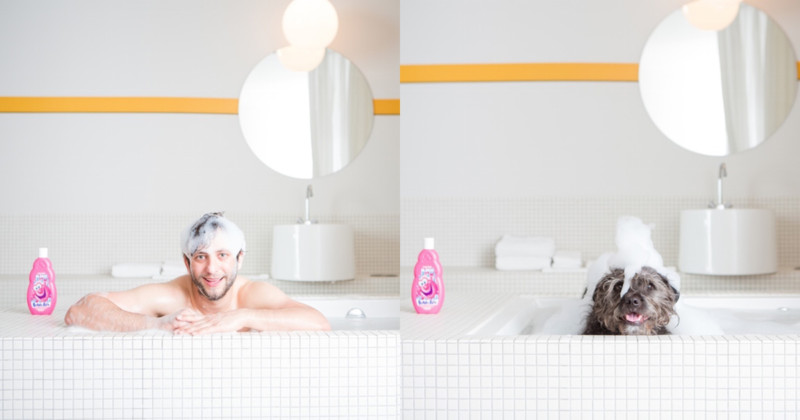 Photographer Mik Milman is an event and creative portrait photographer. Dog Brixton Milman is a dog. Together, they've captured the heartwarming connection between a man and his dog (or is it a dog and his man?) in the series Us: Mik and Brix Doing Things.
This fun portrait series of Mik and Brix "doing things" was actually the result of something sad.
"[The photo series] came out of a breakup which left me alone and furniture less in an apartment I used to share with a significant other," Mik told us over email (Brix was too busy to reply, but he sent his regards). "I began shooting the images as a way to reappropriate and make sense of that space."
The series quickly evolved from there. Simple ideas expanded and basic portraits turned into action scenes and "fight" scenes and birthdays and so much more, all of it without a lick of Photoshop.
"Brixton and I have an extremely close bond and I joke that we are really the same guy in two different bodies," explains Mik, "but it was at that time that I truly realized how intertwined our lives were."
The series is ongoing, but in the beginning Mik would wake up every single day and shoot something new. Out of the project came both healing for Mik, and a closer relationship between man and dog. They even spent some time at The Standard hotel in downtown LA as part of an experiment to get to know their city better.
Check out a selection of our favorite shots below:
You can see the full series here or follow along on the project's Instagram account. And if you want to see more by the man behind (and in) the portraits, check out Milman's website or follow his personal Instagram here.
---
Image credits: All photographs by Mik Milman and used with permission.