MoMo is a Soft-Focus Lens Inspired by a 100-Year-Old Kodak Camera
MoMo is a new soft-focus lens for digital cameras by the Japanese lens company Yasuhara. Inspired by a 100-year-old Vest Pocket Kodak's meniscus lens, the Momo has a blurry quality that can be adjusted by changing the aperture.

Yasuhara created its prototype MoMo lens by taking the lens out of a VPK camera and adapting it to a digital camera.
The Vest Pocket Camera had a "single meniscus lens that would create beautiful, dream-like soft focus pictures," the company tells us. "We adapted the lens to produce the same quality images, but with today's DSLRs and mirrorless cameras."
MoMo will be available in a number of different mounts: Canon EF, Nikon F, Sony NEX, and Micro Four Thirds if/when it launches, and Canon EOS-M and Fuji X further down the road.
The power of the soft focus effect is adjusted by selecting between the 5 apertures of the lens: f/6.4, f/8, f/11, f/16, and f/22. Here's a look at how the blur changes with different apertures:
Here are some other sample photos captured using the MoMo: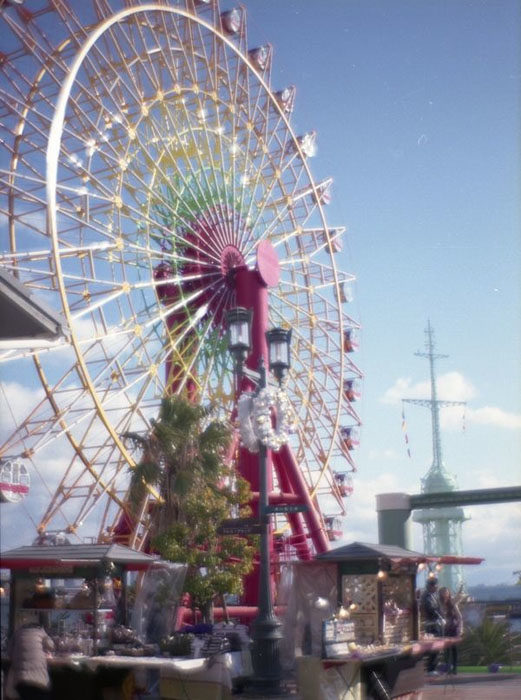 Yasuhara is currently running a Kickstarter campaign to launch the product.
Visit the campaign page if you'd like to learn more details about the MoMo or support the project to try and receive one of the first units. The lens is given as a reward for contributions starting at $150.