Natural Light vs Off-Camera Flash: An Eye-Opening Demonstration
Even a single off-camera flash can make a massive difference in an outdoor portrait shoot, giving you a look that is simply impossible to capture with natural light alone. Photographer Manuel Ortiz demonstrates this beautifully in a quick, eye-opening comparison video.
To be clear, we're not saying you can't get great photos with natural light, plenty of photographers have made their living shooting only natural light portraits. Manuel is simply demonstrating the difference even one off-camera flash can make.
Check out the video below, and then keep scrolling for more details and to see the before and after photos:
The demo images are 100% straight out of camera, captured with a Sony A7r II, the new Sony G-Master 85mm f/1.4 lens, and a Flashpoint XPLOR 600 TTL strobe placed inside a 47-inch octabox (for the flash photos only, of course).
Every single photo is taken at f/1.4 with the strobe on TTL; Ortiz changes only the shutter speed to decrease ambient light while keeping his model Diana properly exposed.
The shift in mood between the natural light photos and the strobe shots is palpable: from bright to dramatic… from a standard outdoor portrait to a cinematic one.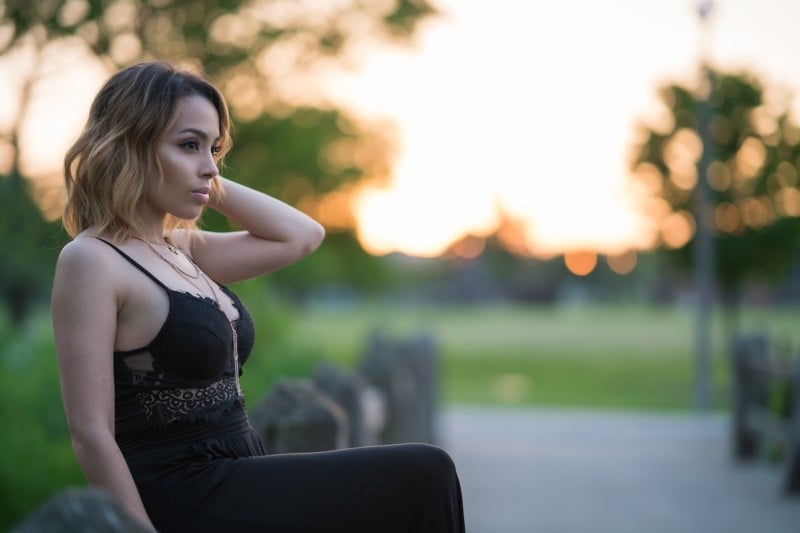 You can see more of Manuel's work by visiting his website or giving him a follow on Facebook and Instagram. And if you want to check out more of his videos, you can find those on his YouTube channel here.
---
Image credits: Photos by Manuel Ortiz Photography and Chicago Ave Studios, Partner Victor Dupree Photography.