You Can Make a 'Centriphone' Using a Wooden Coat Hanger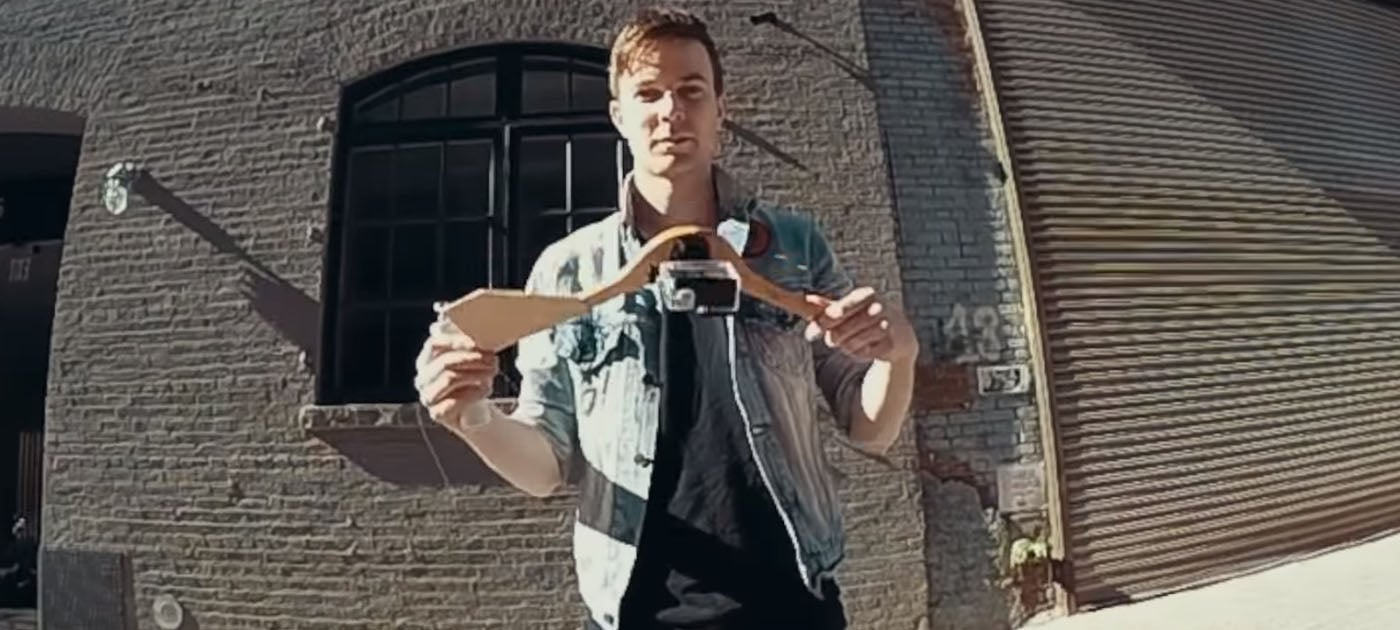 Back in February 2016, skier Nicolas Vuignier captured the worlds imagination with a video shot using his "Centriphone," a plastic glider that lets you swing a camera around your head and have the lens constantly pointed toward you. For their latest music video, Indie pop duo Matt & Kim created their own centriphone… using a wooden coat hanger and some fishing wire.

The fishing wire is invisible in the resulting footage, and the hanger helps stabilize the camera and have it pointed at the subject throughout the full rotation.
The duo also decided to use a GoPro instead of an iPhone for its durability, just in case the camera goes flying off a roof and lands in someone's backyard (which happened during their shoot).
Here's the resulting music video for the song "Let's Run Away" — the footage is disorienting at normal speed but pretty awesome when slowed down:
"We had such a great time shooting this," write Matt & Kim. "Just the two of us with a camera on a coat hanger, running around Brooklyn like a couple of idiots."