Minimal Photos of Iconic Computers Throughout History
Photographer James Ball (AKA. Docubyte) recently teamed up with digital retouching house INK to create some beautiful, minimalist images of 10 iconic computers throughout history. We're talking historic machines like the IBM 1401 and Alan Turing's Pilot ACE, highlighted for the beautiful technology they are.
The series is called Guide to Computing, but you could be forgiven for calling it vintage tech porn. The colorful series offers "a fresh take on the classic vintage design of ten historic computers" captured by Ball at the The National Museum of Computing.
Since many of these computers were, in fact, created before modern color photography was a thing, these images represent something totally unique. And thanks to INK's digital manipulation skills, you get to see some of these worn down computers in their full glory, as if you were standing in front of them when they were first revealed.
Scroll down to experience a piece of computing history for yourself: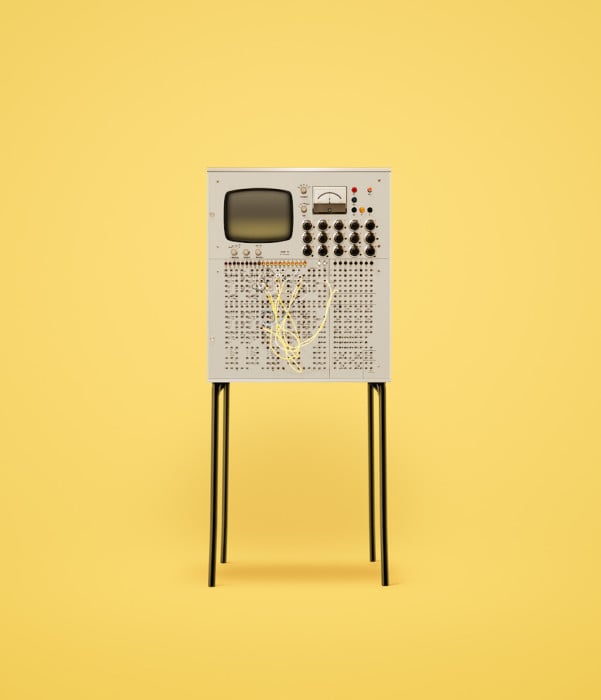 You can see the full guide to computing series on the INK website. And if you'd like to see more of their work, follow the studio on Facebook, Twitter, and Instagram.
For more of Docubyte's work, head over to his website or visit him on Instagram.
---
Image credits: Images created in close collaboration between photographer James Ball and digital production studio INK.