Yongnuo 50mm f/1.8 Lens for Nikon Now Available for $82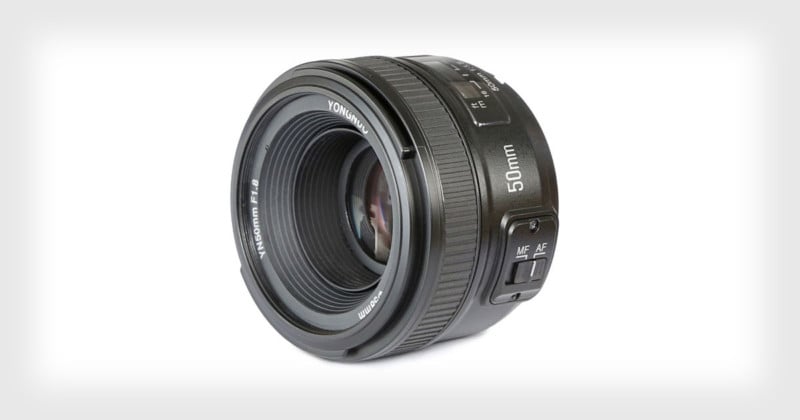 We reported back in May 2015 that Yongnuo was developing a Nikon counterpart to its cheap 50mm f/1.8 Canon lens. The lens quietly became available recently over on eBay, and the price tag is $82.

Nikon's official 50mm f/1.8 lens costs about $220, so Yongnuo's offering does provide a big cost savings for anyone looking for a thrifty (and lesser quality) 3rd party product.
The Yongnuo YN 50mm f/1.8 full frame lens is a "great lens for taking portraits, low light photography, street, casual shooting and everyday use," Yongnuo says. It features autofocus, gold-plated metal contacts, EXIF data support, a weight of just 200g (7.05oz), a 58mm filter size, a minimum focusing distance of 0.45m (1.48ft) and special glass coatings for reducing flare.
You can purchase the lens for $82 over on eBay both directly from Yongnuo and from other sellers. You can also find out more about the lens on the Yongnuo website.