Kodak and Polaroid Made TIME's 'Most Influential Gadgets of All Time' List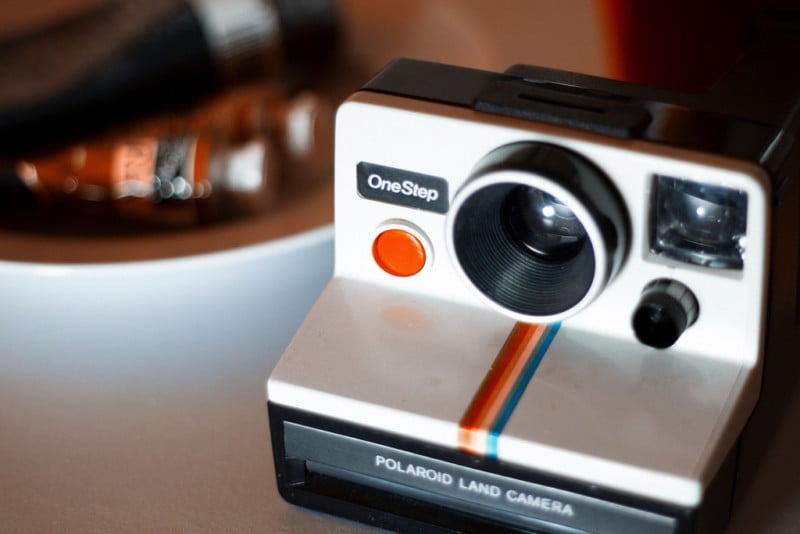 Two of the most influential gadgets of all time, as declared a few days ago by TIME magazine, are cameras—two gadgets that "changed the course of technology for good." One of them even made the top 10.
We were a touch surprised that the Daguerreotype wasn't included on the list, but the two cameras that did make TIME's Top 50 definitely deserve to be there. Nestled right in the middle of the list at number 27 is the Polaroid OneStep camera.
"When the first affordable, easy-to-use instant shooter, the Polaroid OneStep Land camera, hit the market in 1977," writes TIME, "it quickly became the country's best-selling camera."
But even the great Polaroid, the father of the modern day obsession known as Instagram, can't compete with the camera in the number 8 spot: The Kodak Brownie.
No surprise here. The daguerreotype might represent the birth of photography, but the Kodak Brownie represents the birth of personal photography. It brought photography to the masses and made the snapshot a "thing." Or, as TIME puts it:
Priced at just $1 (with film that was similarly inexpensive) when it was introduced in February 1900, the Brownie took cameras off tripods and put them into everyday use.

[…]

… it helped captured countless moments and shape civilization's relationship to images.
Photography wouldn't be what it is today without the Brownie; it definitely deserves a spot in the Top 10. In fact, the only gadgets to beat it to the top were the: Regency TR-1 Transistor Radio, Victrola Record Player, IBM Model 5150, Sony Walkman, Apple Macintosh, Sony Trinitron television set, and, of course, the Apple iPhone.
Unsurprisingly, the iPhone took the top spot for being the first, "truly powerful computer [that fit] in the pockets of millions." We wonder though… did putting a camera on the iPhone (and into all those millions of pockets) have anything to do with it earning the top spot?
To see the full list, click here. And if you think other camera tech should have made it onto the list, let us know in the comments.
---
Image credits: Polaroid Land Camera by Simon Carr, Kodak Brownie Target SIX-20 box camera by Kevin Stanchfield.