These Wedding Ring Photos Have Reflections of the Newlyweds
Here's a neat way to take your photos of wedding rings to the next level: include the couple in the reflections.

Wedding photographer Peter Adams-Shawn of Memories of Tomorrow Photography received some attention online in late 2015 for his "Eyescapes" project, in which he photographed weddings through the eyes of the guests (in a very literal way).
"Ringscapes" is a companion project in which Adams-Shawn is photographing newlyweds through ring reflections. Sometimes the reflections are objects and other times they're subtle, but there's an interesting reflection found in each of the compositions.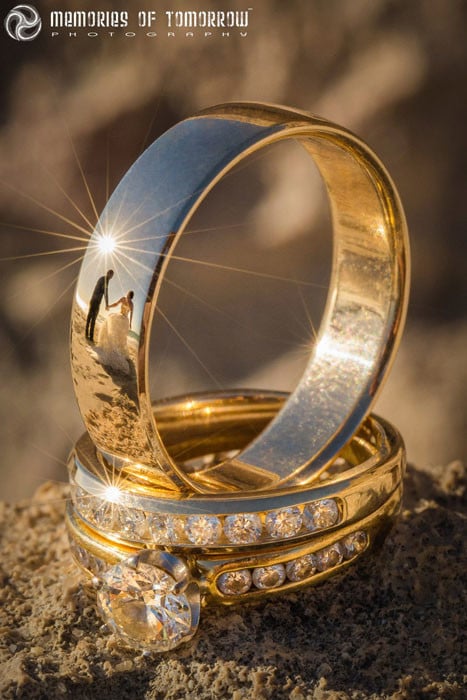 "The project has evolved quite a bit over the last couple of months to some much more challenging compositions," Adams-Shawn tells PetaPixel. You can follow along with the project in this Facebook album and find more of Adams-Shawn's work on his website.