5 Reasons You Can't Book a Bridal Editorial Shoot (and it has nothing to do with your gear)
I was honoured to wrap-up another bridal-inspired editorial shoot where I was paid for my expertise. Having been a wedding photographer for 5+ years, I can say with certainty that it has taken 2+ years of hustling to be welcomed into the inner circle of a few select Sydney florists, stylists, hair stylists and makeup artists. Being invited to shoot an editorial campaign is one thing, being paid for the privilege is another.
One of the most common frustrations of an inspiring wedding photographer is failing to be a part of the collaborating team behind a styled editorial session. And here are the reasons why:
You think its all about you.
You take too long to deliver the photos.
You're charging too much.
What? You're giving low-res watermarked images?
You haven't paid your dues.
You Think Its All About You
You're the photographer. You're get to control the images right?
WRONG.
I made this mistake many times. I would shoot at angles that I preferred. I would edit to my liking. I would do an entire shoot without showing the back of my camera to the editorial organizer (read: client). In all these instances, I let my ego get the better of me and as a result, I was never invited back …
Even at the most recent shoot, after I had turned all 190 images around within 24-hours and hand delivered a USB of full resolution jpegs (sRGB) as well as TIFF versions, the client asked for a softer edit. And so I did. Why? Because it was my job to do so.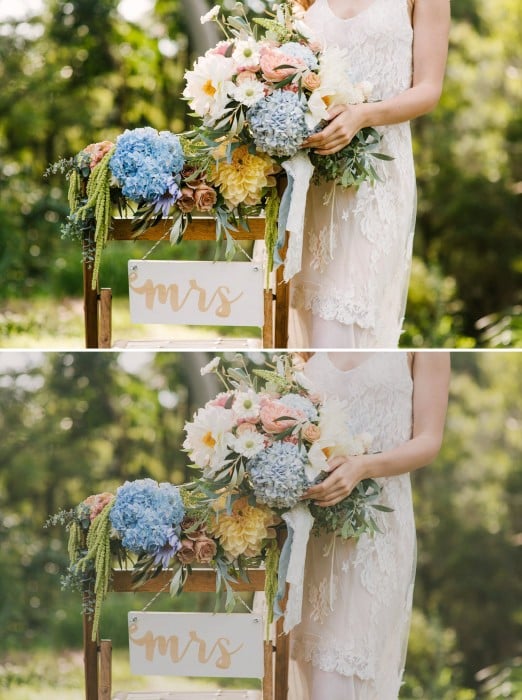 As photographers, the creative voice inside you can easily distort reality. Yes, your creative vision is an asset but your professional responsibility is to produce work as per your client's requirements. This applies to whether you've been paid or not. Irrespective of money, there is an expectation that must be fulfilled.
Remember, it is a team effort. The hair stylist and makeup artist spent 1.5-hours each before the shoot plus were on standby on-location. The florist bought $500+ worth of wholesale flowers. The stylist has brought countless props. And whilst you have the camera, don't let it get to your head.
Here's a bonus tip: take a bunch of behind-the-scenes photos and send them out to each of the respective collaborators ASAP. Within minutes you'll see them shared on every social media platform known to humanity. Give yourself a helping hand by helping others.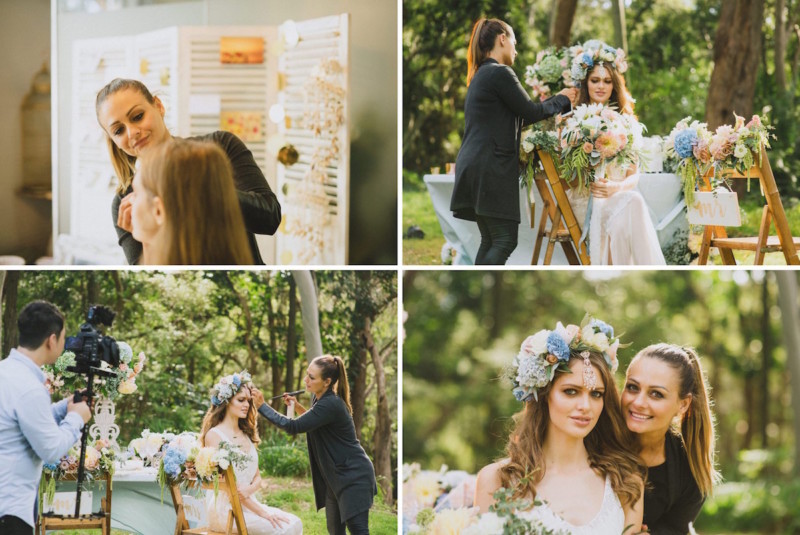 You're Too Friggin' Slow
Look. You're probably busy and you probably weren't paid but hey, don't take too long to deliver the photos.
How long is too long?
Well, that depends on who you ask but personally, anything past 5-business days is too long. As a minimum, at least shoot across 10 proofs within 3-business days. Everyone involved is super excited after an editorial shoot so give them some material to share!
When you commit to something, follow through! If you don't, there goes your integrity out the window. Regaining it is a lot of hard work (I learnt this the hard way).
You're Charging Too Much $$$
Wedding photographers in particular get all sorts of emotional when it comes to charging for their time. Once upon a time, I came across a joke about a photographer who wouldn't get out of bed unless he was being paid $5,000. It was a sad reflection of our self-inflated worth as creatives.
Now hold your hate mail. Let me explain before the deluge of abuse ok?
Your time is valuable. It is the one thing in life that you cannot have more of. Therefore, you should choose projects that take up your time wisely.
You may have a day-rate for commercial work however it's not going to stick for editorial campaigns. Trust me. Nobody is willing to pay you $1,400.
Don't even think about quoting your normal photography coverage rate either (typically $200/hr).
I'm not saying that you're not worth that (you are plus more!) but can the client afford it? A bridal-inspired editorial shoot is usually a collaborative effort. Everyone chips in something for the end result (i.e., your beautiful high resolution non-watermarked images).
How much do you think the flowers in the below photograph cost the florist yesterday?
(a) $150
(b) $200
(c) $350
(d) $450
(e) None of the above
The correct answer is in fact (e). The flowers alone (what's pictured above) cost the florist at wholesale price $600.00.
Let that sink in for a minute.
Six hundred dollars for raw materials and we're not even including the rest of the materials plus labour.
So what did I get paid for my time?
I arrived on set at 10am. I didn't leave until 4pm. After driving home, backing up the files and editing 190+ images for two straight hours, I got $300.00 (incl. GST) for my effort. After taxes, fuel and coffee, that's still $100 for a day's work. I'm cool with that.
Not Giving High Resolution Non-Watermarked Images To Vendors
In my opinion, there is absolutely no excuse for giving low resolution watermarked images to your fellow collaborators. Irrespective of payment or not, there is no excuse. You might as well not do the shoot, you'll be of more help that way!
What are the benefits of withholding high resolution images from your collaborators? Secondly, don't you trust that the team will sing your praises when you release the images?
Not only did I give full resolution jpeg (sRGB) exports to my client, I exported TIFF versions just in case. I don't watermark the images because the act of watermarking signals that you do not trust the team. From my experience, during and after every styled bridal-inspired editorial, my Instagram goes nuts because each collaborator is busy tagging each other in 4000+ updates.
Sure enough, if a participant uses an image without crediting you, shame on them. You can exclude them from further projects.
You Haven't Networked Well Enough
Trust and integrity are key ingredients to building a successful career in anything. Without trust and integrity, your word is worthless and people will avoid you like a plague.
Part of networking is building genuine relationships and seeking how you can help others. I have come across many business-cards in my time and only a handful florists, stylists, videographers, hair stylists, makeup artists, and civil marriage celebrants are in my inner circle of trust.
Always ask this question, "How may I help you?" And if the other party doesn't know how to answer, follow up with , "Please let me now if there is anything, absolutely anything that I can help you out with."
Yesterday's client (Chanele Rose Flowers & Events) is a dear friend of mine. It wasn't always that way. In 2011, I stalked her via Flickr/Facebook and managed to get a hold her her somehow. I followed her work and for weeks, built up momentum by commenting on her work. By the time that I offered to do something for her (aka, shoot a styling event for free), she had some idea of who the stalker (read: me) was.
It takes time to build true rapport. Too many business-people run and gun and treat networking like speed dating. You have to spend the appropriate time to nurture it and let it grow. And sometimes, it doesn't always work so keep looking for opportunities. There is no shortage of amazing creatives out there!
In Conclusion …
Being a professional photographer is an absolute privilege. Remember, we're not saving the world. No matter how skilled you may be, always be humble, treat others with respect and approach a project with an open-mind. Editorial shoots are a lot of fun and once you've gained the trust of a select few, they'll be ringing you for future jobs for sure.
Credits
---
About the author: Daniel Cheung started his career as a professional photographer specializing in weddings. He is the co-founder of Angus Porter Photography. Together with his wife, Daniel now focuses on providing Sydney families with affordable and ethical visual memories. He also admits that he is rather opinionated.
You can find more of his work on the Angus Porter website, Facebook, and Twitter. This article was also published here.