Composition Tips: How to Capture that 'National Geographic Style'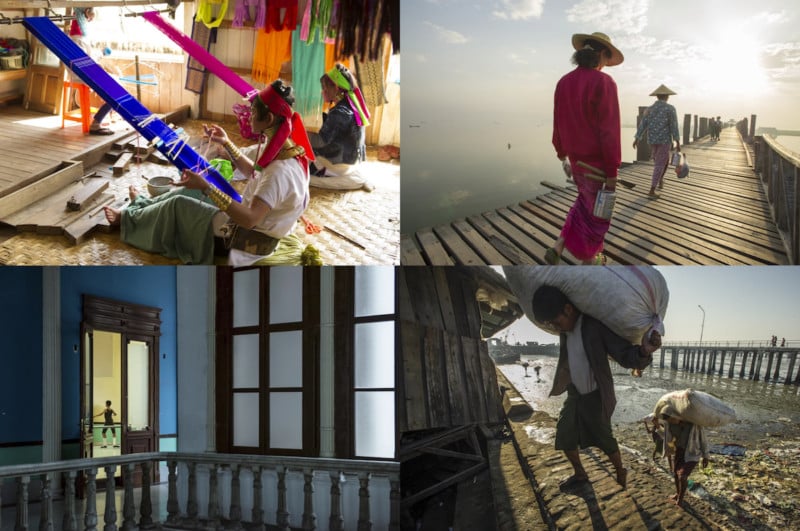 Renowned travel photographer Bob Holmes says he shoots in a "National Geographic style." A style that he describes as not about the photographer, but about the subject; a style that is graphic, and features a strong use of color. And in this video, he shares some tips that will help you capture some of that iconic style in your photos as well.
Holmes is in a good place to offer advice on this style. He's won Travel Photographer of the Year 4 times, and yes, he's been published in National Geographic. And in this 9 minute video created in collaboration with Advancing Your Photography, he offers a treasure trove of tips and techniques that any photographer would do well to write down.
Some of the key tips he offers in the video are:
Know your equipment inside out so the camera doesn't become a barrier.
Develop and educate your eye through other visual media. Holmes has done it through a passionate interest in 20th century painting.
Look for and capture a "punctuation" point—a critical detail that puts the image in proper context.
Look for strong colors and geometry.
The rules of photography—rule of thirds, golden mean, so on—will make pleasing looking photographs, but they're very often boring. Try to "inject some excitement and interest into your photographs."
Be very aware of what's in your whole frame, it's your fault if there's something in there that shouldn't be.
Become fully involved with your subject; give it 100% of your concentration.
Put in the time. "You spend a long time just hanging around, waiting for the perfect shot."
These tips are infinitely more powerful if you hear them from Holmes while he's showing you images that illustrate the tips in action, so don't skip out on the video. Hit play, and be ready with a pen and a pad to take notes.
(via Reddit)