You Can Now Watch 'Finding Vivian Maier' on Netflix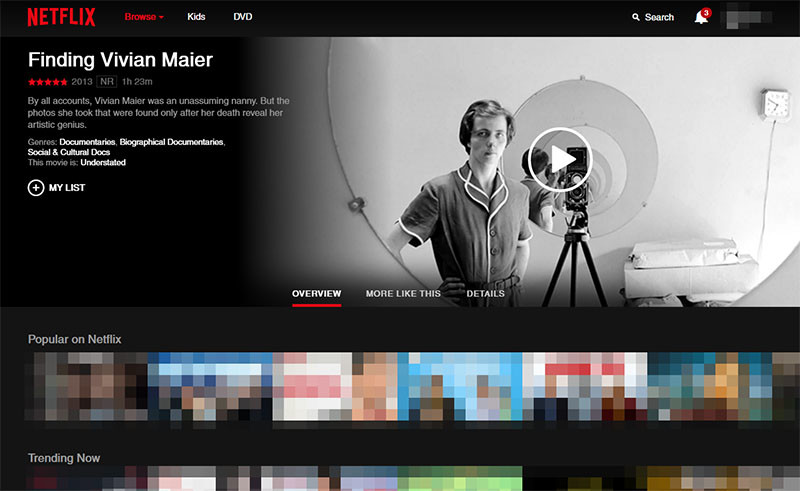 Heads up to those of you who use Netflix: the acclaimed documentary "Finding Vivian Maier" is now available on the streaming service.

In case you haven't been following the Vivian Maier saga, here's a short summary: back in 2007, a 26-year-old real estate agent named John Maloof bought a box of 30,000 negatives from an estate sale for $400 (and later more photos that brought his collection to 100,000 images). Turns out it was the lifetime work of a then-unknown street photographer named Vivian Maier, whose eye for composition and brilliant shots captured the world's attention.
A book and documentary film, "Finding Vivian Maier," were soon in the works after the photos went viral. Here's the official trailer for the film:
The story soon took a turn for the worse, as a legal battle over the rights to the images quickly threatened to pull the work out of the public eye. As the battle raged on, another owner of Vivian Maier photos decided to sell his collection to a gallery in Toronto.
For now, you can still find a large number of Maier's beautiful photos on the Vivian Maier website. Netflix added the movie to its service on February 27th, 2016. If you're a subscriber, you can watch it here.
(via Netflix via The Digital Picture)