Nikon Unveils Its New DL Series: A Trio of Premium 1″ Compact Cameras
Nikon just announced a completely new line of premium compact cameras. The DL series (the DL stands for "Digital Lens") is geared toward serious photographers and packs powerful 1-inch sensors into cameras of different focal lengths. The series launches with the DL18-50 f/1.8-2.8, DL24-85 f/1.8-2.8, and DL24-500 f/2.8-5.6.

At the core of each camera is a 20.8-megapixel CX-format 1-inch BSI CMOS sensor with a maximum ISO of up to 12800. Powered by a EXPEED 6A Image Processor, the cameras can do 60fps continuous shooting with fixed AF (20fps with continuous AF).
Each camera packs a high-speed autofocus system comprising 105 phase detect areas, or 171 focus points in contrast detect AF mode. A Dual Detect Optical VR feature helps produce sharper images by compensating for handheld camera shake.
The lenses and physical designs are the main differences between the cameras. As the name suggests, the 3 cameras feature focal ranges of 24-85mm, 18-50mm, and 24-500mm, respectively — in 35mm equivalent terms. The DL24-500mm is a bigger and bulkier superzoom camera, while the DL24-85 and DL18-50 are more compact and nimble for things like street photography.
Each of the lenses features a manual focus ring to give photographers added control over their compositions, a fluorine coating for repelling dirt/water/oil, and a Nano Crystal Coat for reducing ghosting and flaring.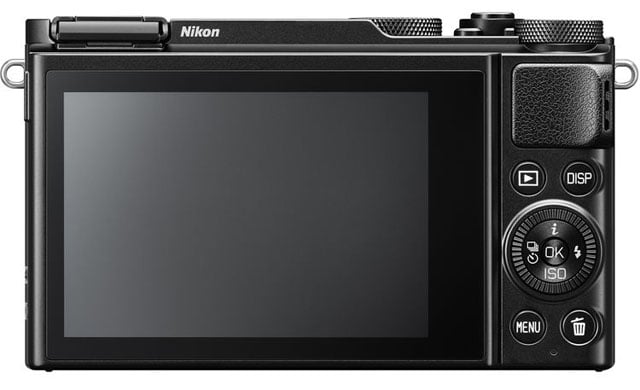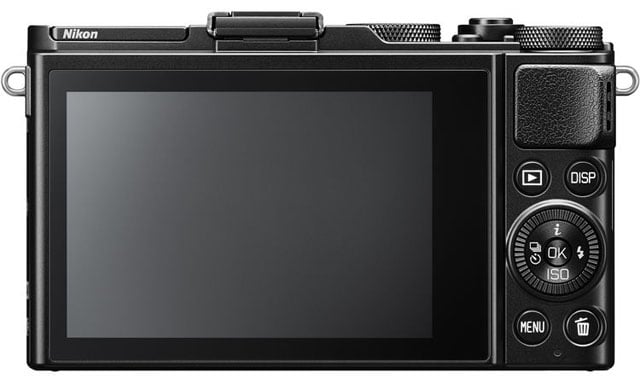 On the back of each camera is a high-resolution 1.037-million-dot OLED touchscreen — the DL24-85 and DL18-50 have a tilting one, and the DL24-500 goes a step further with a full Vari-angle screen.
Other features and specs in all 3 cameras include 4K video recording at 30fps, 1200fps slow motion, HDMI output to an external recorder, still photos from video, an assortment of physical controls (including full PSAM manual), RAW (NEF) photos, a hot shoe, SnapBridge for wireless connectivity via Bluetooth to a smart device, and Wi-Fi and NFC connectivity.
The DL24-85 is the only DL model that features a Super Macro Mode (1:1) for capturing tiny subjects in life-size detail. Simply set the manual zoom on the camera to the super macro position to get started.
The DL24-500 is the lone DL camera with a built-in electronic viewfinder — the other DL cameras require an add-on accessory EVF. You'll find a 2.359-million-dot OLED viewfinder on the camera for helping you frame your photos.
The new DL18-50, Nikon DL24-85, and DL24-500 will be available in the early summer of 2016 with price tags of $850, $650, and $1,000, respectively.