The Cameras That Captured Winning Shots in World Press Photo 2016
World Press Photo yesterday announced the winners of its 2016 contest, honoring the best news photos captured in 2015. Above is a breakdown of the cameras that were used by the photographers who were honored by photojournalism's biggest prize.

The graphic was created by the Spanish site Quesabesde, which analyzed the EXIF data found in all the winning photos.
Canon came out on top again. Of the 45 photos, 15 of them were captured with the Canon 5D Mark III and 6 were shot with the Canon 1D X. The top Nikon camera, used by 4 of the photographers, was the Nikon D810.
For his winning Photo of the Year image, Australian photographer Warren Richardson used an older 5D Mark II and a 24mm f/1.4 at ISO 6400. The photo was illuminated by moonlight: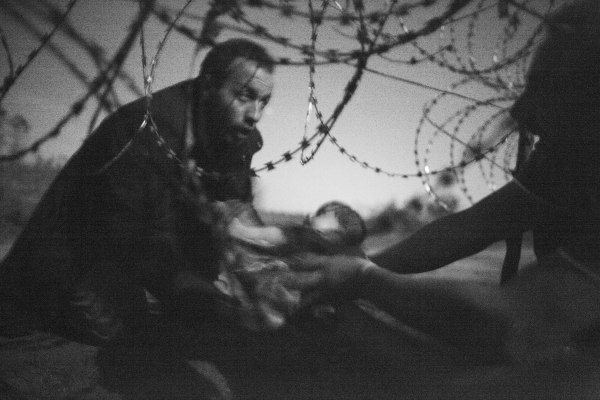 Here's a more general breakdown by brand rather than by specific camera model:
DSLRs continue to reign supreme when it comes to photojournalism. At least 40 of the winning shots were captured using full frame DSLRs — mirrorless, compact, and action cameras accounted for one winning photo each.
Quesabesde did this same data crunching last year after World Press Photo 2015 winners were announced. There was less diversity in the winning cameras this year compared to last year. Olympus, Apple, Hasselblad, Phase One, Ricoh, Leica, and Mamiya cameras were used by winners last year, but they were entirely absent from this year's contest — Sony, Pentax, and Fujifilm took their spots.