Shooting Portraits with a Giant Mirror in the Corner of an Open Pit Mine
We've seen a number of photographers use mirrors in creative ways in recent years. Photographer Stefan Schlumpf recently decided to go big with the idea for a series of portraits.
For his "Silent Dialog II" project, Schlumpf set up a large mirror in outdoor locations — including a giant open pit mine — and used it to create a beautiful backdrop to frame his models.

In the corner of the mine, the shoot was dwarfed by giant walls of stone:
Schlumpf and his team set up lights and shot with a Phase One XF camera and 60-megapixel XF IQ3 digital back. The nature behind Schlumpf was reflected in the mirror behind his subjects.
Here are some of the photos that resulted (including a shot from a different shoot in the snow):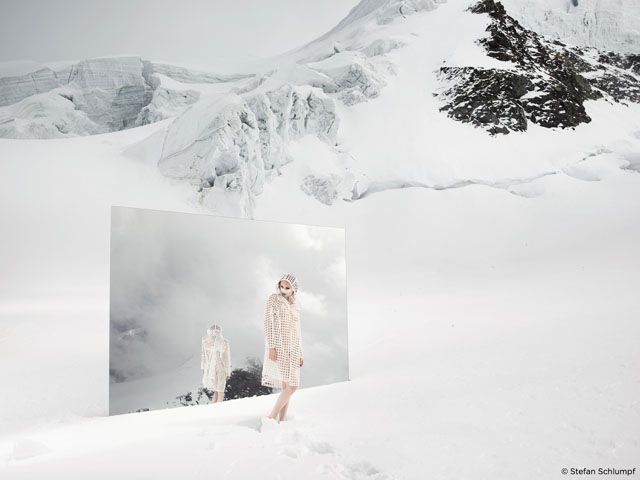 You can find more of Schlumpf's work on his website.
---
Image credits: Photographs by Stefan Schlumpf and used with permission