Apple Stores to Offer Free 1-Hour Photo Workshops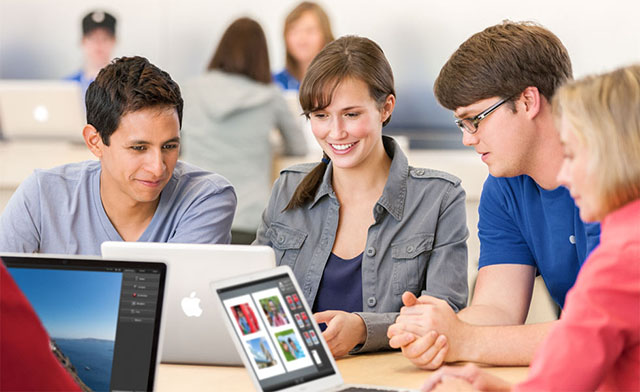 Guess who's getting into the world of photography workshops? Apple.
That's right: the company wants people to be more adept at shooting photos with their iPhones and editing photos on their Macs, so it's now launching free 1-hour workshops on those subjects (and more) in its sleek Apple Stores.

The workshops will debut next month and are part of a new campaign titled "Start Something New," which puts the spotlight on the creative and amazing things that artists are making with the help of their Apple products.
In the workshop lineup are 3 different ones that are relevant to photographers: iPhone Photography, iPhone Videography, and Perfect Photos on Mac.
"We'll teach you how to shoot photos more creatively and help you try out various accessories and techniques—like long exposure for light trails, using Time-lapse to show progression, or getting up close with nature using a macro lens," Apple says. "Then, we 'll explore artistic ways to adjust and edit your photos, so you can create a work of art, find your style, or just improve your skills."
The workshops will be available at every single Apple Store around the world, so starting in January 2016, check your local store's website for its workshop schedule if you're interested in attending one.