Here's a Look at Panasonic's New 'Post Focus' Feature in Action
Back in July, Panasonic announced an upcoming feature called "Post Focus" that allows photographers to select their focal point after photos are shot. Instead of using light field technology like Lytro or an array of cameras like Light, Panasonic's feature uses rapid-fire focus bracketing.
Panasonic has begun publishing videos around the world that show how the new feature works.


The feature appears in a menu option called "Post Focus" in your settings. By turning it on, your camera will shoot a burst of photos at 30fps and 4K resolution to create a set of images that all have different focal distances.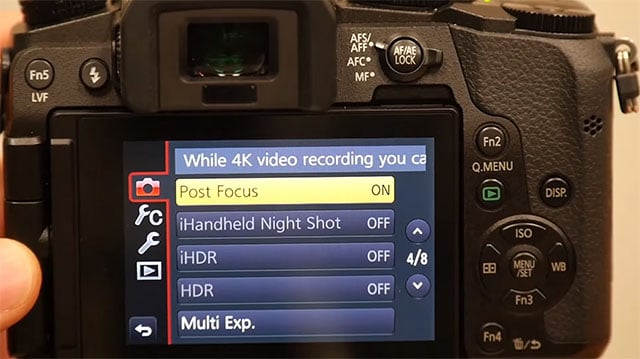 When reviewing your shots, you'll have an option on the screen called "Post Focus Play." Tap this, and then your photo will be refocusable.
Tap any part of the screen to have the photo refocus to that point in the frame.
Post Focus will be released to the Lumix GX8, G7, and FZ300 cameras via the version 2.0 firmware update that'll be rolling out in the next week or two.