3RDi is a Camera for the Middle of Your Forehead
Think the Google Glass camera glasses are funny looking? Check out the 3RDi. Pronounced "third eye," it's a new camera that lets you capture your life while you're enjoying the moment by placing a camera smack dab in the center of your forehead, making you look like a camera cyclops.

The camera is the brainchild of a Montreal, Quebec-based startup called 3RDiTEK. Style-wise, it looks like a bright white headband with a small black camera built into the forehead section.
Tapping the left side of the camera band captures a still photo while firing the built-in flash. Tapping the right side shoots a shot without illumination.
The HD camera features autofocus and a wide-angle view, and can do video capture too. Slide your finger forward on either side to start recording footage. Slide backwards to stop.
Other specs and features in the 3RDi include a microSD slot for increase storage, a built-in microphone, Bluetooth connectivity, a microUSB port, and a companion app for uploading captures directly to social media.
Here are some more glorious photos of people wearing a 3RDi on their faces: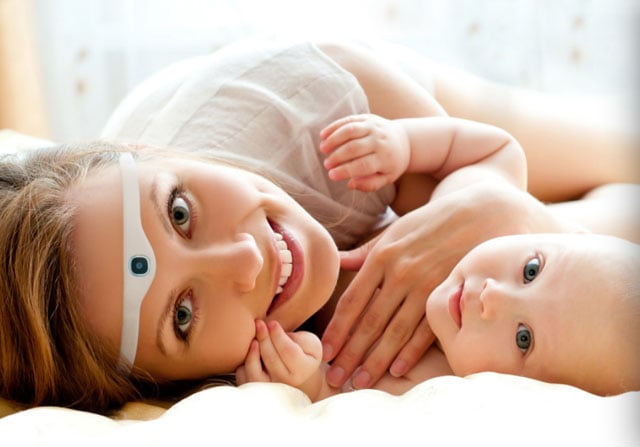 Here's a video introducing the 3RDi camera:
3RDiTEK is currently trying to launch their product through a fundraising campaign on Indiegogo. They're looking to raise $250,000, and early supporters will be able to snag a 3RDi unit for $194 if/when it does hit the market.