Tip: Use Heated Hand Warmers to Keep Your Lenses from Fogging Up
When shooting in colder environments, one of the things that can plague your photography is condensation forming on your gear. Photographer Mark Peter Thorpe has a cheap and simple hack for avoiding this problem: heated hand warming packs.

Thorpe originally found himself fighting against condensation after getting into nighttime time-lapse photography.
"This is something we don't see until about an hour into the shoot which has been going handsomely," he writes. "We then start to see a black fuzzy area appearing in the center of the resulting image. […] Once it starts there's no immediate remedy, the glass will have to be heated but that takes some time to ward off the immediate presence of mist."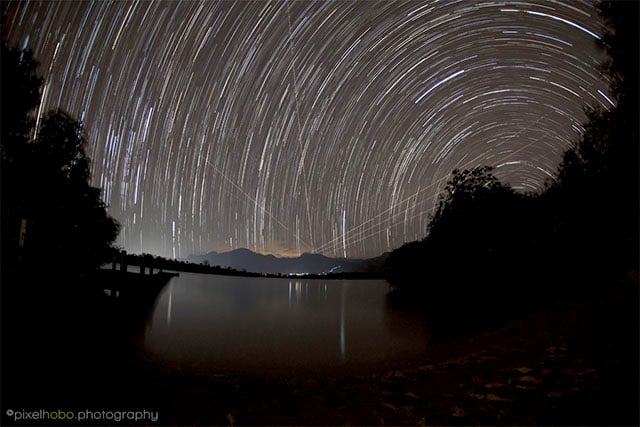 Not wanting to shell out serious money for dedicated heating solutions and portable batteries, Thorpe decided try heated hand packs — the one-time-use kind that people carry with them during outdoor activities. They worked great.
Now, whenever Thorpe needs to take his camera into the great outdoors for a nighttime or cold weather shoot, he first stresses his lens in the heat packs at least an hour before he starts shooting. This keeps the lens nice and warm throughout the shoot to eliminate the potential of condensation building up.
First he fixes the lens settings using some duct tape:
Thorpe then attaches self-adhesive heat packs on the lower sides of the lens, since heat rises.
Finally, he wraps the heated lens with a cover to retain the heat as much as possible. Voila! The lens is dressed and ready to go out: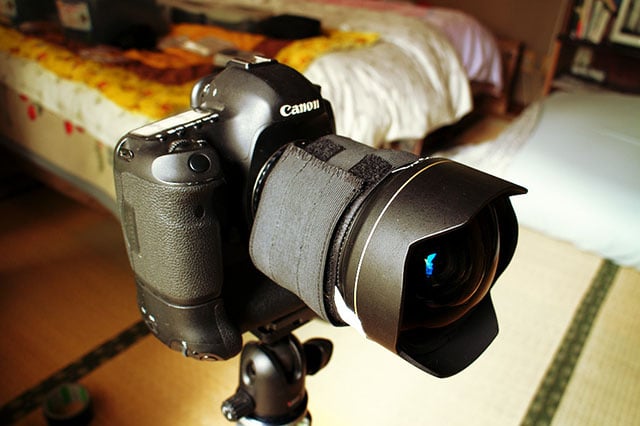 Some of the better heat pads out there can last an entire day, so they're more than enough for a night of extensive shooting. Other cheaper ones are great for shorter shoots.
The hack is also extremely economical — Thorpe has found 9-packs of smaller heat pads for about $1, and larger ones were just about 25 cents each.
---
Image credits: Photographs by Mark Peter Thorpe and used with permission