Kate Winslet's Modeling Contract with L'Oréal Has a 'No Photoshop' Clause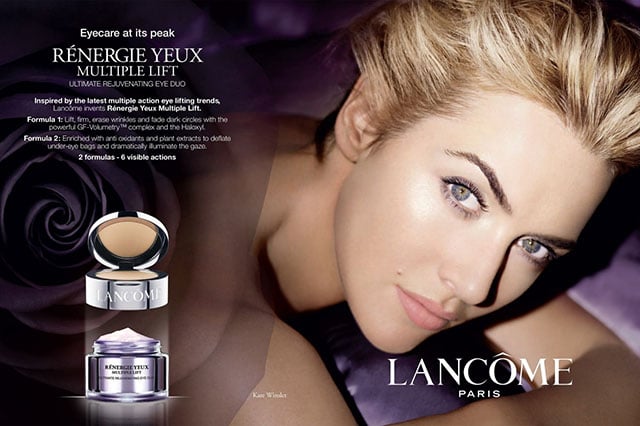 Actress Kate Winslet is taking a stand against unrealistic beauty retouching in the ad industry. In addition to speaking out publicly against the practice, Winslet has even included a "no retouching" clause in her modeling contract with cosmetic giant L'Oréal.

E! Online interviewed Winslet at a Hollywood event this past week about the clause and her stance on retouching:
"I can only ever speak for myself and I can only ever do things that are important to me," Winslet said when asked if she thinks other women will follow suit. "It's a hope that other people might follow suit but it does feel important to me because I do think we have a responsibility to the younger generation of women."
"I think they do look to magazines, I think they do look to women who have been successful in their chosen careers and they want people to look up to," Winslet says. "I would always want to be telling the truth about who I am to that generation because they've got to have strong leaders."
"We're all responsible for raising strong young women, so these are things that are important to me."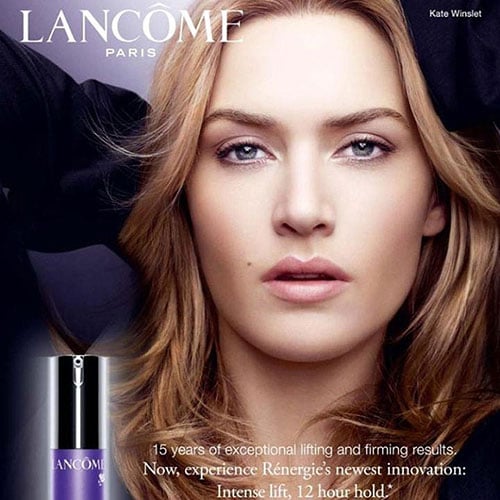 Winslet has a long history of battling against excessive retouching in magazines and advertisements. In 2003, she complained about GQ reducing the width of her legs "by about a third." In 2013, Vogue heavily airbrushed her face in a cover photo:
Winslet's L'Oreal contract term is now getting plenty of attention from the press and is sparking new conversation about the role of Photoshop in the media:
Winslet is the second actress to speak out against retouching this past week: a few days ago, 19-year-old Zendaya caused a stir after calling out a fashion magazine for slimming her hips and torso.