This Guy Has Been Taking Pictures with Celebrities for Over 25 Years
Australian photographer Richard Simpkin isn't exactly a celebrity, but you could be tricked into thinking so if you look at his personal photo album. Simpkin has spent over 25 years collecting photos of himself posing with some of the world's most famous people.

Simpkin's journey started in 1989, when he was just 15 years old, when he purchased a $90 camera. By the end of 1990, Simpkin had posed for photos with about 100 celebrities he met at record signings and other events where famous people make appearances.
In the 1990s, Richard began working as a freelance photographer for a giant photo agency in Sydney. During this time, he realized that posing with celebrities could make for an interesting art exhibition in the future.
"I looked at my photo album one day and thought: if I could continue to have my photo taken with people that are going to be remembered in history for a number of years, then one day I would have an interesting exhibition," he says.
So, he began posing for photos with celebrities at every chance we got. By the 2000s, Simpkin had enough of a collection to start holding exhibitions of his work. The project is now called "Richard & Famous," and is touring countries around the world.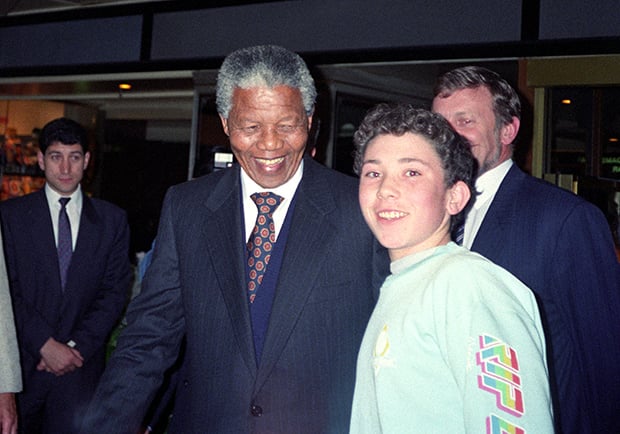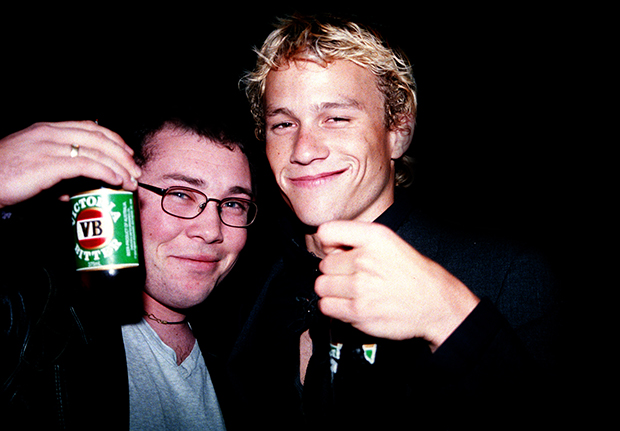 Despite what you might think, Simpkin isn't personally interested in celebrities or their lives — his goal is simply to continue growing his project and to create photos that are more and more interesting as time goes by.
"Half the people that I get my photo with these days I don't even know who they are but I know I have to get them because they are good for my exhibition," Simpkin says. "I let Kim Kardashian walk past me five times before I got a photo with her because I'm so out of touch with today's celebrities that I didn't know who she was."
"I think the Richard & Famous exhibition will get more and more fascinating as the years pass," says Simpkin. "Can you imagine if someone did this exhibition, say, fifty or one hundred years ago? […] Long after I'm gone I hope that my exhibition will continue to be enjoyed by people all around the world."
You can find out more about the project and its exhibitions on the "Richard & Famous" website.
(via Richard & Famous via Feature Shoot)
---
Image credits: Photographs by Richard Simpkin/Richard & Famous and used with permission