Build a DIY Lightbox Using a $10 IKEA Lack Side Table
Photographer Jack Watney wanted a lightbox for years, but he lives in a small apartment and doesn't have space to store a large, dedicated lightbox. So, he decided to build one himself using an IKEA Lack side table that costs just $10.
Here's a look at how Watney made the lightbox with the Lack and eBay components in just a couple of hours.

Watney started by picking up two sheets of acrylic: an 8mm-thick transparent sheet and a 3mm thick opal sheet. He cut the clear sheet smaller than the opal one.
He then cut an "aperture" into the top of the table with the same size as his clear square sheet of acrylic. Watney recessed the corners so that the clear sheet would lay flush with the top of the table.
Inside the table, Watney placed a 5-meter-long strip of LED lighting that he purchased from eBay. The power cable runs from the table through a hole drilled in the bottom.
Once he confirmed everything was working, Watney closed up the table by laying the clear sheet into the hole and then overlaying the opal sheet on top, drilling screws into the corners to secure it.
The finished lightbox is perfect for reviewing film strips and slides, and it's also elegant and sturdy enough to serve as an ordinary side table when it's not being used for photography.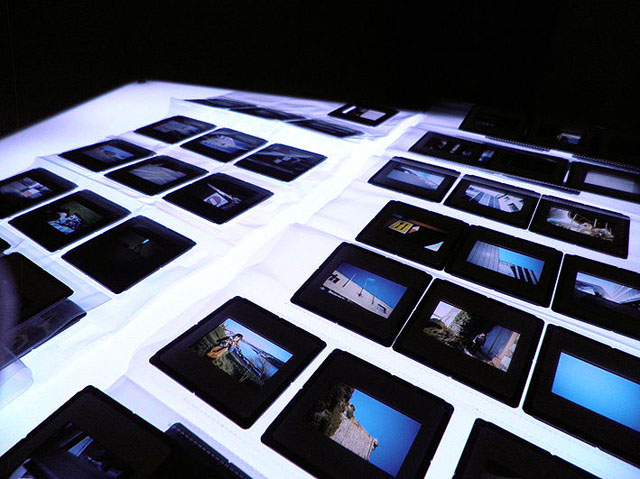 Watney has published a longer and more detailed tutorial on this build over at Instructables, in case you're interested in building an exact copy for yourself.
(via Instructables via Lifehacker)
---
Image credits: Photographs by Jack Watney/Instructables