Snapchat Releases Strange New 'Lenses' Filters And I Tell You About My Day
Snapchat has amassed hundreds of thousands of users since it launched in 2011, and it has largely stuck to its formula of simple, self-destructive photo sharing. Yesterday, the company announced a new "Lenses" filter feature and the ability to replay 3 photos or videos for $1.

Instead of trying to describe the face detection work Lenses does, I'll show you:
Here I am without any alterations. Yes, I look thrilled as always.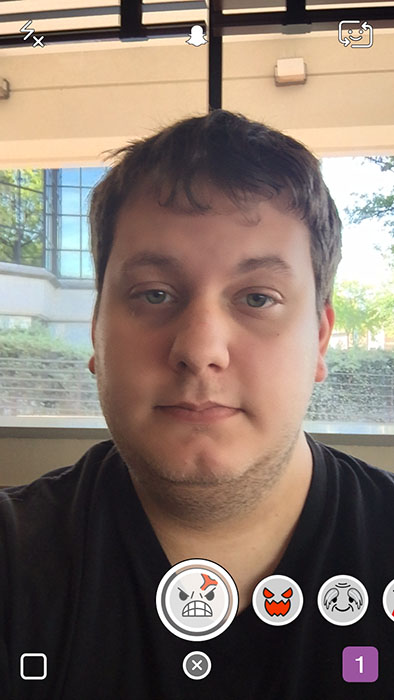 The first filter allows you to see what is going on within my mind.
Sometimes I also have a bit darker of a day. My teeth need work.
I wonder about my finances and if I'll ever be able to afford Leica.
Then I remember the world is great and I have anime eyes.
Here I am using a futuristic version of high-tech Tinder.
Yep, I found someone! Can you tell I'm in love?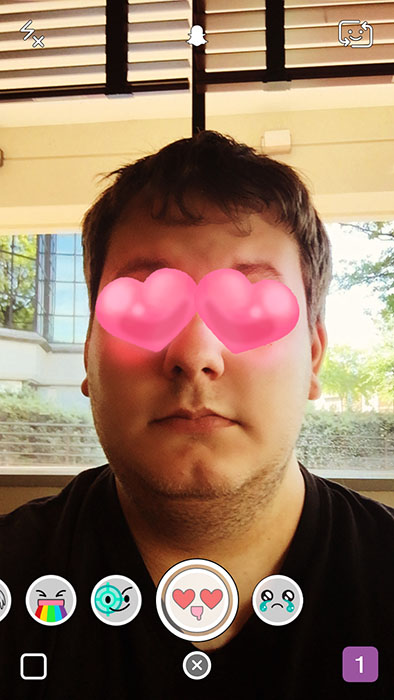 Never the less they once again ignored my messages.
Bizarre, huh? Equally as bizarre is this video of a Swedish girl who scared herself while trying out one of the scary Snapchat Lenses for the first time:
If you are already using Snapchat then simply wait for the update and you will be ready to get going. Otherwise, download Snapchat from your respective app store. Once you are within the application, before you take a selfie, hold your finger down on your face to make the 'lenses' appear. Enjoy.