This Amazing High-Res View of Pluto Was Made Using 26 New NASA Photos
Last week, NASA released a number of new close-up photos captured by its New Horizons spacecraft during its historic flyby of Pluto back in July. Many of the images showed the details of specific regions of Pluto's surface.
Photographer Daniel Machacek took 26 of those photos, combined them, and colorized them to create the amazing "global mosaic" of Pluto seen above.

Here's a crop showing the details of the lower region of the image: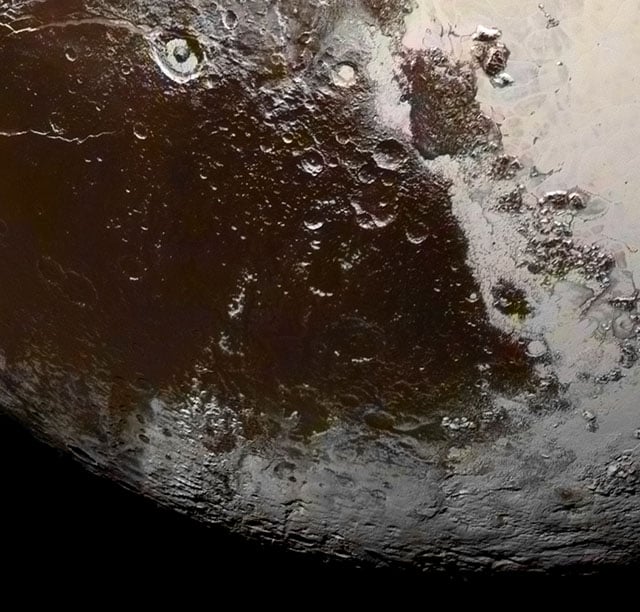 You can view the original 3660×3850 (~14 megapixel) image here. The resolution of the source images is around 850 meters per pixel.
Photos and other data will be downloaded from New Horizons over the course of the next year. After passing within 7,750 miles of Pluto's surface for the close-up portrait shoot, New Horizon's is now more than 43 million miles beyond the dwarf planet.
(via Daniel Machacek via 500px)