This Leica M 'Null Series' Camera Kit Costs More Than a Luxury Automobile
How much would you pay to celebrate 100 years of Leica photography? The Leica Store in Miami recently asked that question and found over 100 people who were willing to pay out $55,000 for a limited edition 'Leica M Set'. Now, Leica is asking that same question yet again, but with a pre-production camera set from an even more finite collection… and a much higher price tag.


We all know that Leica cameras are quite expensive, and the argument over whether the equipment is truly worth the collector's price tag will continue to rage on. The new "unofficial" 25 pre-production cameras will feature the same parts as the Leica M Set including a Leica M-A Edition 'Leica 100' and a Leica M Monochrom Edition 'Leica 100'.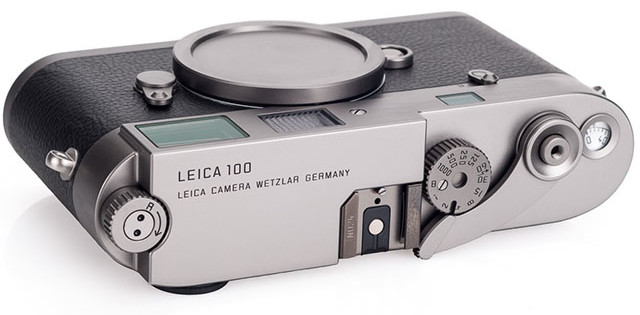 A few lenses are also paired with the set: a Summilux-M 28mm f/1.4 ASPH, a 35mm f/1.4 ASPH, and a 50mm f/1.4 ASPH.
"It represents a unique opportunity for collectors, investors and Leica enthusiasts alike to own one of Leica's most celebrated special edition sets of the modern era." the web page reads. "Beautiful to behold with its solid stainless steel construction and unique design, the Leica M Set Edition "Leica 100" is sure to be remembered as one of Leica's iconic editions."
When Leica crafted the original 'Leica M Set', there were 100 copies produced and numbered from 1914-2014. However, twenty-five other models existed and remained unavailable to the public; these were part of the "null set".
Now is your chance to own camera 24 of 25 in an entirely unused and prestige condition — the lenses have never even been mounted to the body.
If this once in a lifetime Leica is getting you excited, then maybe the $74,500 price tag will calm you down.
That's right, the Leica M 100 Null Edition costs almost $75,000, but at least it includes a limited edition Rimowa case with a black anodized finish and handmade leather. If you are up for bartering, Leica Miami says that they are open to "reasonable requests."
(via Leica Store Miami via UberGizmo)