Photos Taken on Empty Los Angeles Freeways in the Dead of Night
A decade ago, photographer Matt Logue started creating unusual photos of Los Angeles by using Photoshop to remove all the cars and people from the scenes. His project is titled Empty L.A.
Over the past 2 years, photographer Alex Scott has been shooting similar photos of LA freeways. Instead of using Photoshop, however, he wanders onto the freeways in the dead of night, hunting for brief and rare moments when there isn't a single car in sight.

It should go without saying, but wandering onto a freeway as a pedestrian is incredibly dangerous and illegal — like photographing on train tracks, it's not something you should do. But Scott did.
"What makes my photos unique is that there isn't a single car in any of them, which is unheard of in LA — the city of cars and home to the worst traffic in the U.S.," Scott tells PetaPixel. "I shoot these pictures from the most extreme vantage points including many with my feet and tripod legs right in the middle of the road."
"People from LA love these photos and can hardly believe it!"
"I'm a night owl. I have been all my life. I cherish those serene hours between 2 A.M. and sunrise when the city sleeps," Scott writes. "Many times I had mere seconds to get into position and compose a shot. Other times I had hours of waiting."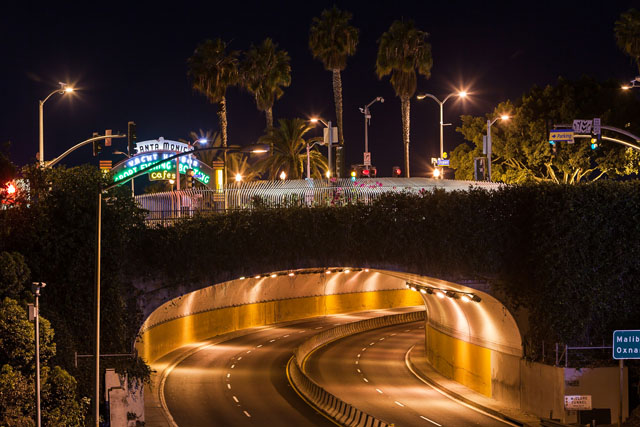 Scott is currently running a Kickstarter campaign in order to raise money to publish this project as a 144-page coffee table photo book. He's selling large prints of the images through the campaign as well in order to fund the book.
---
Image credits: Photographs by Alex Scott and used with permission