Rumor: Leica Has a Full Frame Mirrorless Camera Up Its Sleeve
Here's an interesting rumor that has emerged in the camera world: Leica may soon offer a camera that competes directly with the likes of the Sony FE system. The company is reportedly planning to announce an interchangeable lens followup to the new Leica Q. It would be a full-frame, non-rangefinder mirrorless camera with autofocus lenses.

Mirrorless Rumors first reported on this after hearing it from a source, and writes that the camera should be announced in time for the Photo Plus expo in October (so an official unveiling sometime in the next month, perhaps).
According to the source, the camera will not be a replacement rangefinder for the M240, but will instead be an entirely new camera system that's presumably not a rangefinder.
The camera's design is said to be similar to the Leicaflex camera of old: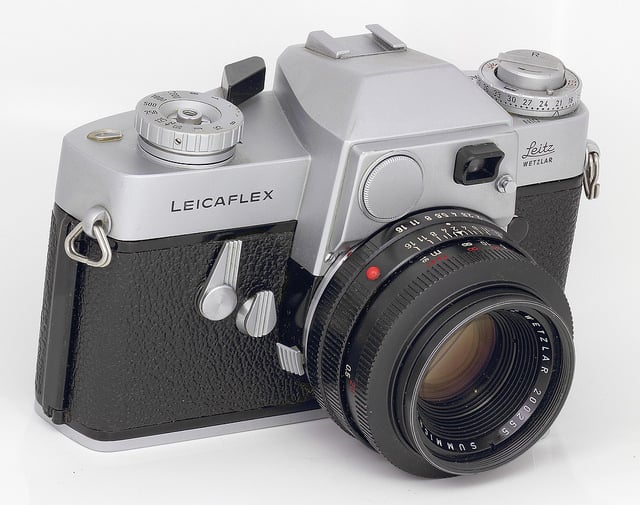 Other mentioned details include: a bulkier design than the M and Q lines, an electronic viewfinder, a similar (if not identical) sensor to the Q's 24MP full-frame sensor, in-body image stabilization, an electronic shutter, a lightweight but solid build quality,
"This may end up being called the new 'R' camera and may well take old R lenses via adapter, along with new AF R lenses," the source says. "Not sure that it will take M lenses."
The camera will reportedly come bundled with a 50mm f/2 Summicron lens and have a hefty price tag of around $8,000 for the kit. If this report turns out to be true, then it's not just Canon that's reportedly getting more serious with mirrorless cameras — Leica has bigger plans too!
---
Image credits: Leicaflex photo by s58y