Photos of Various Food Dishes Flying Through the Air
Camden, London-based commercial still life photographer Piotr Gregorczyk likes to play with food and gravity. One concept he has focused on for a number of recent projects is the idea of showing various food dishes flying through the air as they come together on a plate or in a bowl.

Feature Shoot reports that many a food and drink spill has resulted from his photo shoots — a small price to pay for the distinctive photos that result.
Gregorczyk says that after carefully planning out what a photograph will look like, about 60% of it is captured with various techniques in his studio, while the remaining 40% is achieved through digital manipulation in post-production.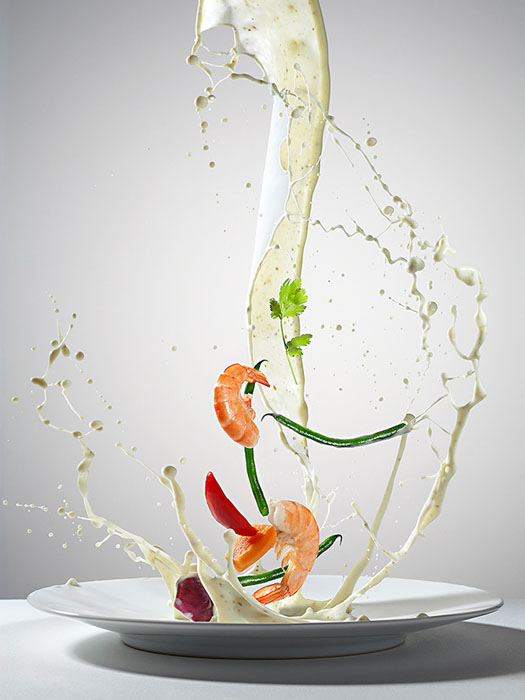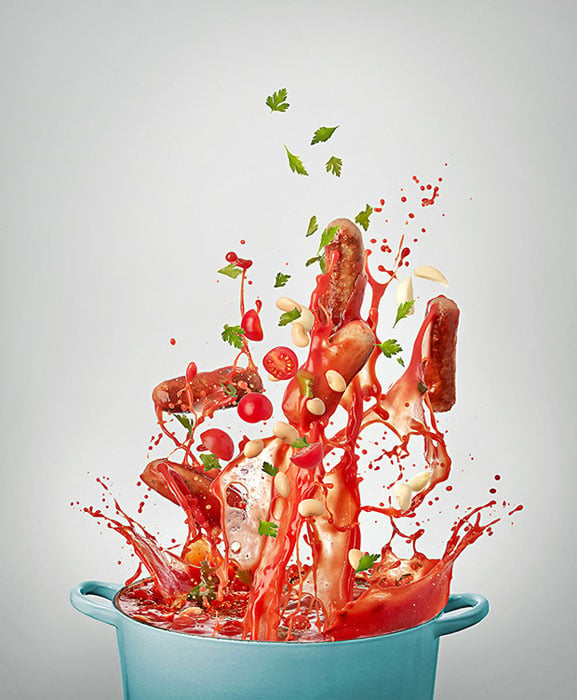 You can find more of Gregorczyk's work on his website.
(via Piotr Gregorczyk via Feature Shoot)
---
Image credits: Photographs by Piotr Gregorczyk and used with permission