Want a Medium Format DSLR? The Pentax 645D is Now $4K, Down from $10K
The Pentax 645D has received yet another major drop in price. Originally retailing for $10,000 when it was introduced five years ago, this 40 MP medium format monster is now selling for $4,000, less than half the price. We may not all be ready to whip out our wallets, but at less than $4,000 the 645D boasts one of the best digital medium format values on the market.

Beyond the beast's 40MP CCD sensor, it boasts a weather-sealed magnesium alloy body with a 3-inch 921,000 dot screen. The unit is compatible with Pentax's 645 lineup of medium format lenses and features a 77-segment through-the-lens metering system. For the highest clarity, the 645D's pentaprism is crafted from glass.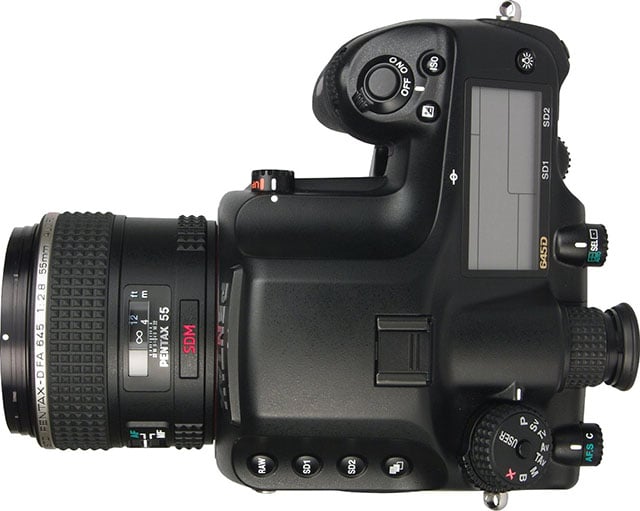 The 645D is technically an 'outdated' camera since it is half decade old and has been succeeded by the newer Pentax 645Z that sells for $8,000. The newer 'Z' model features a 51.4MP CMOS sensor, upgraded screen, and the ability to shoot 1080p HD video.
Picking up a fully modern digital medium format camera isn't inexpensive, but the recent price drop for the 645D shows us that we are getting closer to affordability than we ever were before. What is potentially most interesting about the new price drop is that the 645D is now within high-end DSLR territory: Canon's 5DS costs $3,800, while Nikon's D810 costs $3,000.
It should be noted that all of the camera prices mentioned above do not include lenses, they are for the camera bodies only. If you're interested in learning more about the 645D or picking one up for yourself, you can find it for sale over at B&H.
(via Shutterbug via PhotoRumors)