What Famous People Look Like When 50 Portraits of Them Are Averaged
What do you get when you combine 50 portraits of the same famous face and averaged the result? Reddit user Dwainosaur dared to not only ask the question but to pursue it. He gathered up a large collection of photos and wrote a script for averaging the results. Subjects include Brad Pitt, Jack Black, Billy Murray, and Barack Obama. Infamous faces include Adolph Hitler and Joseph Stalin.

Dwainosaur explains the process by saying that for each individual, he used an automated process to load 60 images from Google Images. He "then [cherrypicked] ~50 images from those that work well for averaging." Photos that "typically have less tilt, are full front, and have minimal obstructions" work best, he says.
OpenCV, an open source computer vision library, was used to detect faces within each of the photos and then crop the result. Dwainosaur's custom python script then averaged the faces together "pixel-by-pixel".
Here are some of the average portraits he created using this technique (see if you can figure out who the person is before reading the name in the caption):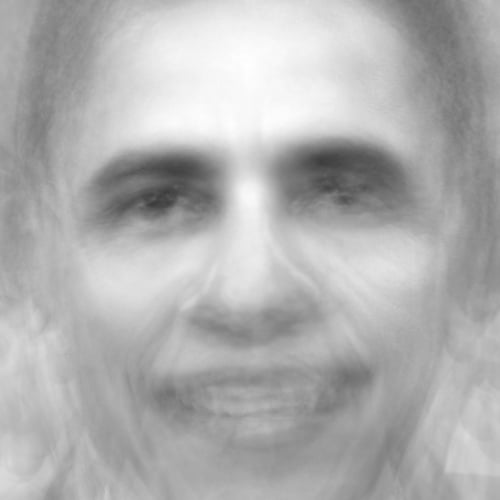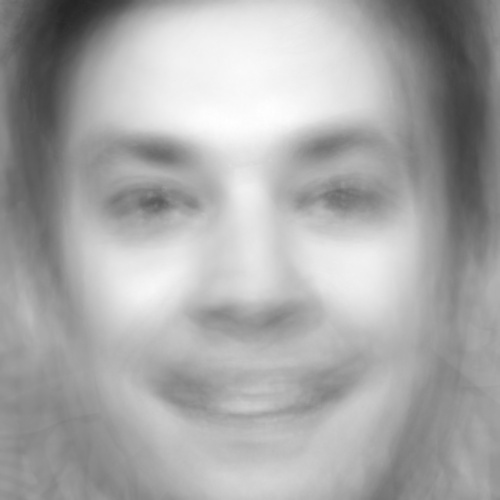 As you can see, most famous people seem to have a pretty cheery average face. Kanye and Hitler are two of the frowners.
---
Image credits: Images by Dwainosaur and used with permission