Behold: A Fuji Instax Camera with a Vintage 4×5 Lens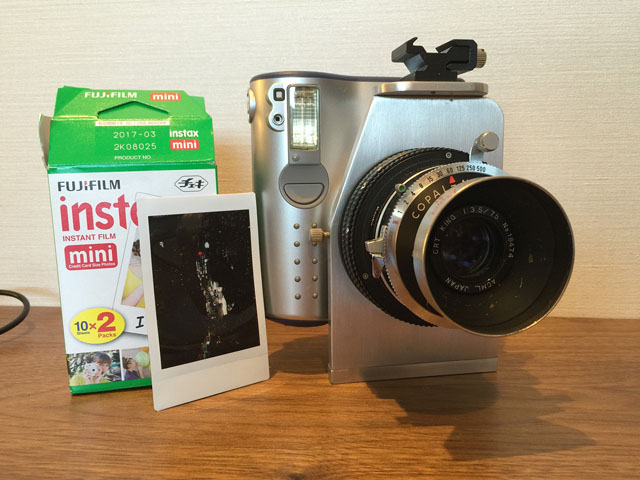 How's this for an unlikely couple: what you see here is a heavily modified Fuji Instax Mini 10 instant camera that has a vintage 4×5 lens mounted to the front.

Bellamy Hunt over at Japan Camera Hunter reports that a camera engineer in Japan has been tinkering with the Fuji Instax and trying to make it compatible with 4×5 lenses. The camera seen here is the prototype he created, and the hack can be used on all cameras in the Instax line.
Focusing is done by attaching an external rangefinder to the top of the rig, and the camera can focus from 2 meters to infinity. Any 4×5 lens can be mounted, but the focal length sweet spot is reportedly between 75mm and 68mm.
Here are a couple sample instant photos created with this camera and lens combo:
The creator is reportedly planning to start selling these modded cameras and his modding services later this year. Details about getting in touch with him, however, have not yet been made public.
---
Image credits: Photographs by Bellamy Hunt/Japan Camera Hunter and used with permission