Chris Burkard on the Joy of Photographing Surfers in Freezing Waters
Chris Burkard is a California-based surf photographer who has shot for some of the biggest companies and publications in the world. After years of shooting on popular, sun-soaked beaches and making a living through his "dream job," Burkard began to yearn for beaches that weren't dominated by tourists and the comforts of civilization. So, he began traveling to remote — and often frigid — shores around the world for surf photos that are off the beaten path.

Burkard recently gave a great 10-minute TED talk to share about his journey:
Burkard says he found what he was looking for in countries like Iceland, Russia, Norway, Alaska, Iceland, and Chile. Getting to the remote shorelines was a challenge in itself, and would often require snowmobiles, SUVs, and even helicopters.
Once at the beaches, Burkard braves some of the coldest waters and air temperatures you'll find in surf photography — the shoots are so cold that he often has trouble pressing his shutter button. But the results of his efforts speak for themselves: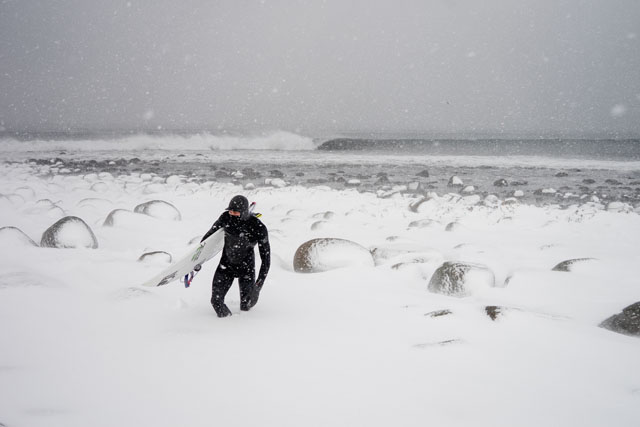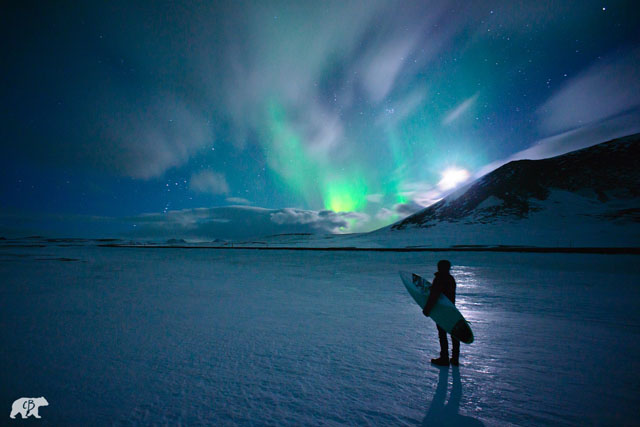 "Anything that is worth pursuing is going to require us to suffer, just a little bit," says Burkard. "And that tiny bit of suffering that I did for my photography, it added a value to my work that was so much more meaningful to me than just trying to fill the pages of magazines."
"I gave a piece of myself in these places, and what I walked away with was a sense of fulfillment I had always been searching for."
(via TED via SLR Lounge)
---
Image credits: Photographs by Chris Burkard and used with permission