Starry Self-Portraits with the Northern Lights
Finnish photographer Tiina Törmänen wanted to capture how small and fragile humans are in the unfathomable expanse of space, so she shot a series of stunning self-portraits showing her silhouette dwarfed by a backdrop of stars and the Northern Lights. The series is titled "Wanderer."

The portraits were all captured in the Arctic Lapland wilderness of northern Finland, a huge region of the country where there is only an average of 2 people every square kilometer.
"Cold vast emptiness but something so beautiful," Törmänen says in the project's description.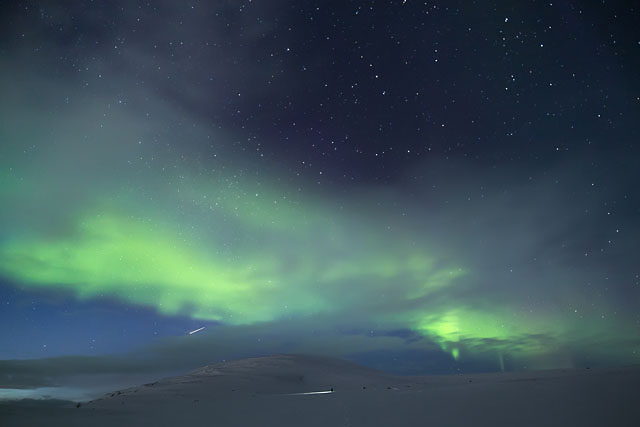 "In the end we are so small and fragile in this huge cosmic buzz. People should remember that and act more with love in general," says Törmänen.
(via Faith is Torment via Photojojo)
---
Image credits: Photographs by Tiina Törmänen