Photos of Giant Science Facilities That Look Straight Out of Science Fiction
Scientists around the world create massive and elaborate facilities for carrying out groundbreaking research. Photographer Enrico Sacchetti is a guy who specializes in capturing them on camera. He's a "science, technology, and industrial" photographer based out of Rome and London, and his images have appeared in many of the world's top science and technology magazines.

Sacchetti just returned from Puerto Rico, where he photographed the William Gordon Radio Telescope at the Arecibo Observatory. At a whopping 1,000 feet from one side to the other, it's the world's largest single dish, radio telescope. You may recognize it from movies such as GoldenEye and Contact.
"I mainly photograph large scale scientific projects in the field of particle physics, nuclear fusion and astronomy," Sacchetti tells PetaPixel. "I'm also a specialized offshore photographer for various petroleum companies."
Many of the images in Sacchetti's portfolio look like still frames taken from science fiction movies. Here's a selection: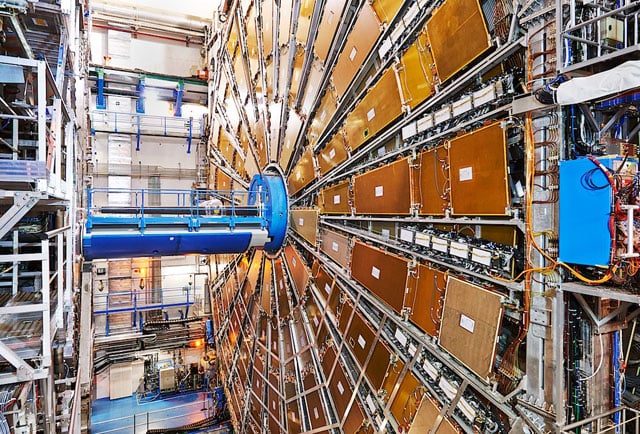 You can find more of Sacchetti's work over on his website.
---
Image credits: Photographs by Enrico Sacchetti and used with permission