Nikon D750 Hot Shoe Reportedly Causing Problems by Being Slightly Too Long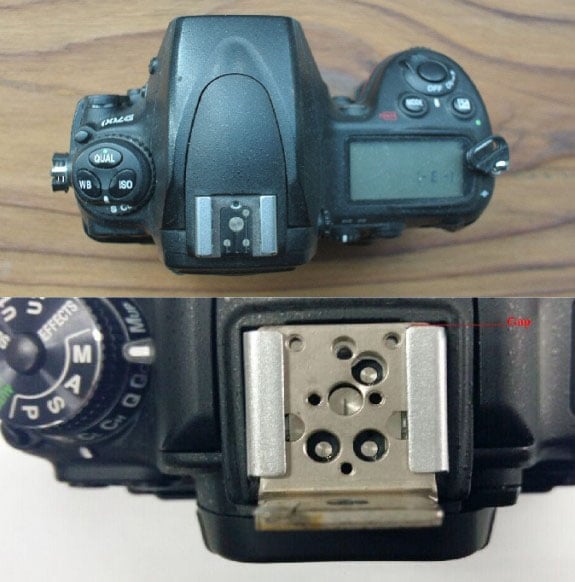 The Nikon D750 has a hot shoe that's different than the hot shoes on previous Nikon DSLRs, and the minor difference is causing major problems for some photographers. At least, that's what the flash and accessory maker Phottix is claiming.

After receiving reports that its TTL Trigger for Nikon DSLRs doesn't work correctly on the Nikon D750, Phottix tasked its engineers with finding out what was going on. After "much research and testing," the team finally discovered that the camera's hot shoe dimensions are ever so slightly longer than those on other Nikon DSLRs.
The tiny bit of extra length can be seen in the comparison photos above. The top image shows a standard Nikon hot shoe on the D700, while the bottom one shows the hot shoe found on the D750.
"This causes issues with the pins of the Phottix Odin hot shoe lining up correctly with the Nikon D750 hot shoe," Phottix concludes. But it's not just this third-party product line that's affected: the company also found that "some of the venerable Nikon SB series have issues working properly on the D750."
So if you've had issues with flash equipment not communicating with your Nikon D750 properly, this could be the reason. There may be a DIY solution for overcoming the issues, though: Phottix suggests adding "a sliver of cardboard" to the front of the hot shoe to keep the pins correctly aligned when mounting something to your hot shoe.