This Clever DIY Platform Lets You Take Pictures Over Fences
Hobbyist photographer and motor racing fan Carlo Bingen was at a race at the Circuit de Spa-Francorchamps in Belgium yesterday when he cane across this photographer taking pictures over the chain link fence. While many people would be content with shooting through the fence gaps with a telephoto lens, this guy created a DIY platform that lets him stand over the top.

Bingen tells us that the simple platform was created with a metal chain, some carabiners, and a panel of wood. You simply find where you want to mount it to, attach the carabiners to the fence, and it's ready for you to step on. Here's a closer crop of the photo: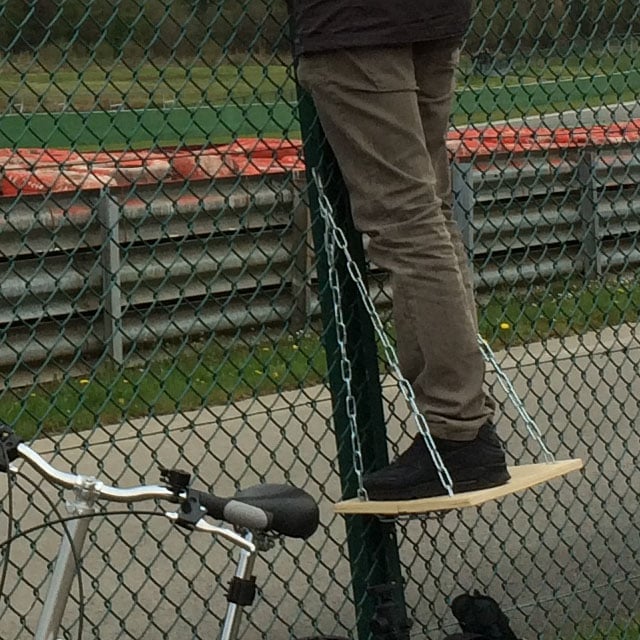 This could be a useful thing for some photographers to make and carry around in their camera bags — especially if it can be recreated with strong yet lightweight materials.
---
Image credits: Photographs by Carlo Bingen and used with permission