Memory Clock Lets You Relive Memories with Photos When You Check the Time
Memory Clock is an interesting new concept design that combines the world of clocks with the world of digital photo frames. It's a clock that helps you relive memories by showing you photos from the past.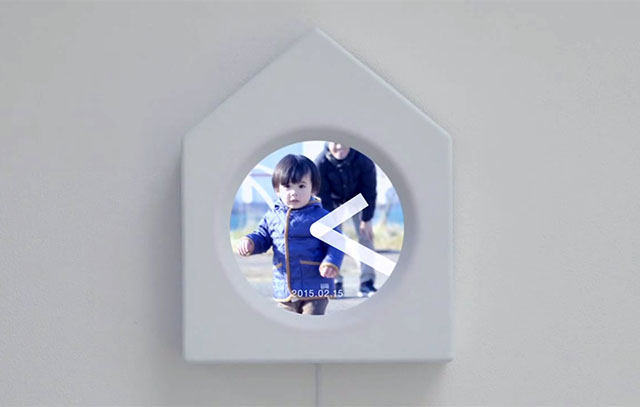 The product itself is shaped like a little house, and the circular clock face on the front features digital hands overlaid on photos provided by the user.
Transferring a photo to the device is as easy as tapping and swiping it in a special app on your phone.
The concept goes beyond the generic photo frame, however, as the clock is meant to serve as a time capsule. Every photo shown on any particular day was taken on the same day in past years.
So, on your wedding anniversary, you might see pictures from when you tied the knot whenever you check the time. On the day of a family members birthday, you might see photos from past birthdays.
Here's a short video showing how the Memory Clock concept works:
The whole thing is currently in the idea stage, but the Memory Clock website does say that the creators are currently looking for partners that can help bring the device to market.
(via Memory Clock via Design Milk)