VSCO Film 00 is a Free Starter Pack of Film Emulation Presets for Lightroom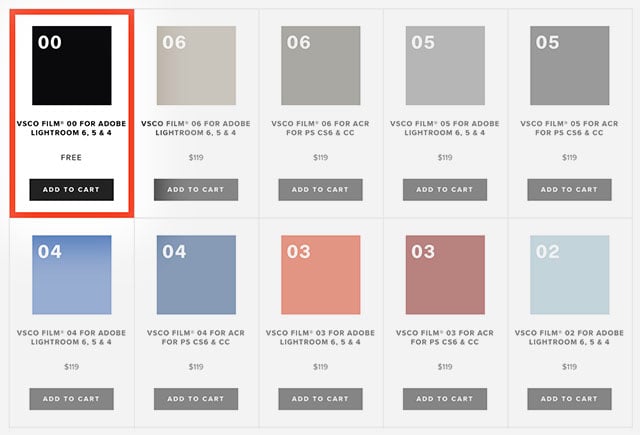 If you've been wanting to try out VSCO's film emulation presets without shelling out $119 per collection, there's good news for you today. VSCO has launched VSCO Film 00, a free start pack that contains two of the company's most popular film emulation presets for Lightroom.

Inside Film 00 you'll find the Kodak Gold 100 simulation from Film 05 and the Kodak TRI-X simulation from Film 06. The presets are compatible with Lightroom 4 all the way up through the new Lightroom 6.
Unlike many film emulation presets out there, which only take your photo into account, VSCO Film has camera-specific profiles that apply emulations that are tailor-made for your specific camera.
Here are some sample photographs that were given the look of film using the presets in Film 00:
You can download VSCO Film 00 for free over in the VSCO online store.